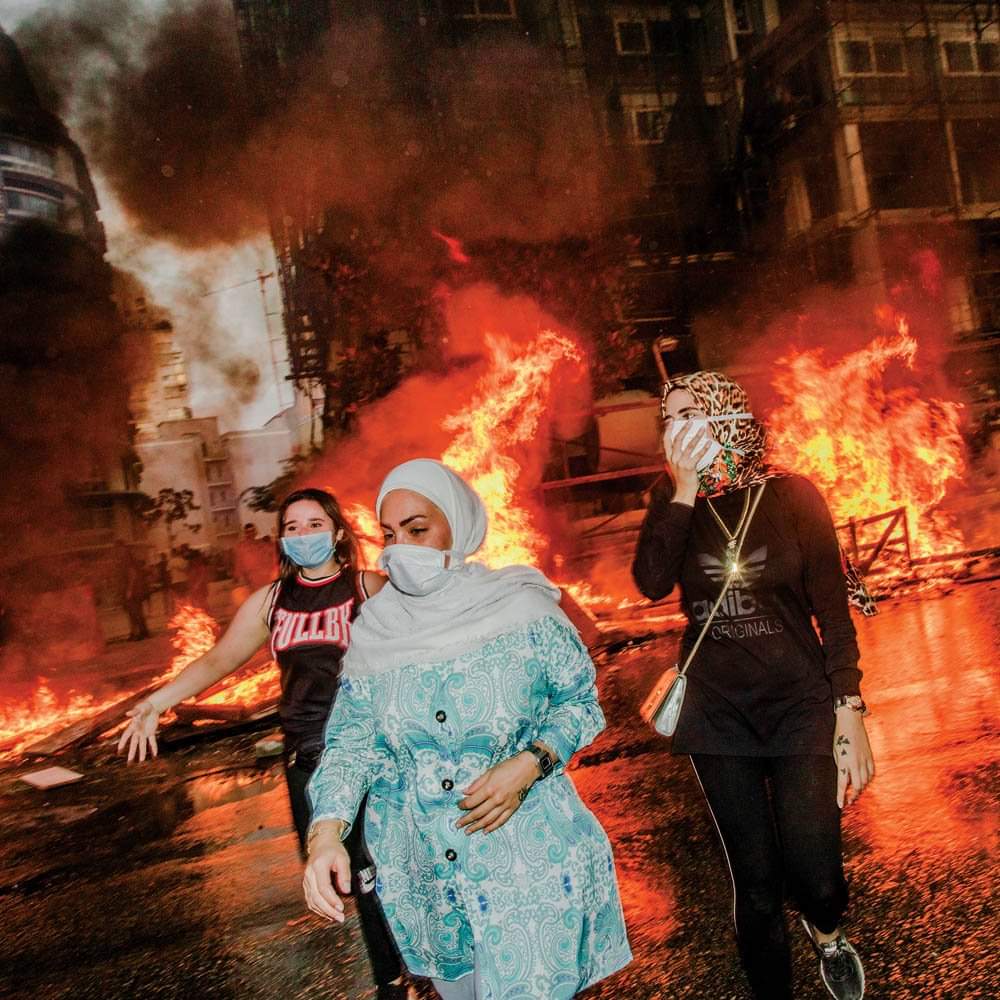 Listen on Mixcloud / ascolta la puntata.
Playlist
POWELL, Piano Music 1, Piano Music 1-7 (Editions Mego)
T. GRIFFIN, Grass Horns For The Proposal Dinner, The Proposal (Constellation)
KARKHANA, Nafas Kahrouba'i, Al Azraqayn (Karlrecords)
O YUKI CONJUGATE, False Prophet, Equator (Aguirre Records)
CIRCUIT DES YEUX, Dogma, -io (Matador)
KA BAIRD & PEKKA AIRAKSINEN, Syzygy (For Pekka), FRKWYS Vol. 17: Hungry Shells (RVNG Intl.)
FOODMAN, Hoshikzu Temboudai, Yasuragi Land (Hyperdub)
HELADO NEGRO, Outside The Outside, Far In (4AD)
YVES TUMOR, Crushed Velvet, The Asymptotical World EP (Warp)
MACHINEDRUM, Stone Age (feat. Deniro Ferrar), Psyconia EP (Ninja Tune)
THE BUG, War (feat. Nazamba), Fire (Ninja Tune)
MARTIN GORE, Mandrill (Barker Remix), The Third Chimpanzee Remixed (Mute)
ROSS FROM FRIENDS, The Daisy, Tread (Brainfeeder)
ELME, Lim, Shimmer (Teleskop/Allmyghosts)
DARKSIDE, The Question Is To See It All, Spiral (Matador)
JERUSALEM IN MY HEART, Qalaq 5 (with Oiseaux-Tempête), Qalaq (Constellation)
LUCE CELESTIALE, Aura, Discepolato Nella Nuova Era (Artetetra)
Pangea
Pangea è un continuum spazio-musicale, una serie di derive psicogeografiche musicali in costante mutazione, le cui traiettorie ed excursus vengono di volta in volta determinati dalla collocazione delle tessere del domino che compongono il percorso. A Pangea piace ricreare ambienti sonori stranianti e inviare spedizioni di esploratori trainati da cani da slitta da un capo all'altro dell'orbe terracqueo. Pangea è suono che puoi seguire con gli occhi e per questo crede molto nelle nuove geografie. Pangea adora giocare soprattutto con le novità discografiche, poiché nella sua più intima essenza vi è un inappagabile anelito di futuro, di altrove e di inaudito, ma non disdegna incursioni e retrospezioni nei meandri più reconditi della Storia.
Pangea è ideata, curata e condotta da Alarico Mantovani. Nasce come programma radiofonico di Radio Città del Capo nel 2014. Ora è diventata quattordicinale e viene trasmessa in streaming un martedì sì e un martedì no, dalle 22:00 alle 23:30, su
Fango Radio
.