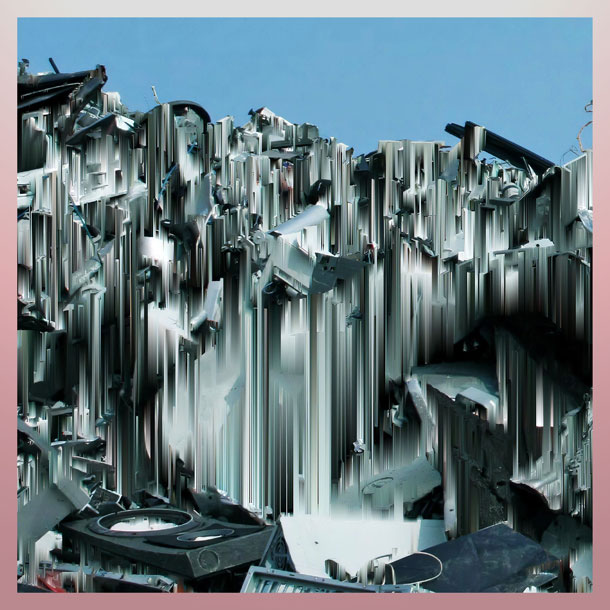 Ascolta la puntata (listen on Mixcloud).
Playlist
ARVO PÄRT, Magnificat, Works For Choir (Cugate Classics)
ZEITKRATZER & MARIAM WALLENTIN, Cry Me A River (Arthur Hamilton), The Shape of Jazz to Come (zeitkratzer Productions)
FRODE GJERSTAD TRIO+1, Dead Trees In The Park, Forgotten City (PNL Records)
YANNIS KYRIAKIDES & ANDY MOOR, Diluvio, Pavilion (Unsounds)
PROTOMARTYR, Michigan Hammers, Ultimate Success Today (Domino)
DAVID COULTER, JULIA KENT, SEB ROCHFORD, 01, From Isolation 6 (Trestle Records)
SPIME.IM, ZERO19, ZERO (-OUS)
ANATOLIAN WEAPONS, Desolate Mountains, V. A. – Parallel Routes (Random Numbers)
DARKSTAR, Jam (Horsepower Productions Remix), Horsepower Productions Remixes (Warp)
RUN THE JEWELS, Yankee And The Brave, RTJ4
ROMAN ROFALSKI, Alpha, Loophole (Nonclassical)
BÉRANGÈRE MAXIMIN, Day 41 Sonic Drawing Diary, Land of Waves (Karlrecords)
JMO, Take A Break, V.A. Sound Journeys: Switzerland – EP1 (Selected by Nick Luscombe) (Nonclassical)
PIERO BACCEGA, Letting Go Of Shame, Breather
YTAMO, The Start Is Everything, Vacant (Someone Good)
Pangea
Pangea è un continuum spazio-musicale, una serie di derive psicogeografiche musicali in costante mutazione, le cui traiettorie ed excursus vengono di volta in volta determinati dalla collocazione delle tessere del puzzle che ne compongono il percorso. A Pangea piace ricreare ambienti sonori stranianti ed inviare spedizioni di esploratori trainati da cani da slitta da un capo all'altro dell'orbe terracqueo. Pangea è suono che puoi seguire con gli occhi e per questo crede molto nelle nuove geografie. Pangea adora giocare soprattutto con le novità discografiche, poiché nella sua più intima essenza vi è un inappagabile anelito di futuro, di altrove e di inaudito, ma non disdegna incursioni e retrospezioni nei meandri più reconditi della Storia. Pangea è un programma radiofonico ideato e condotto da Alarico Mantovani. Pangea nasce come programma radiofonico di Radio Città del Capo nel 2014. Va in onda in diretta ogni martedì sera alle ore 21:00 fino al dicembre del 2019, momento in cui la redazione della radio si disgrega definitivamente.
Attualmente Pangea viene trasmessa in streaming su Mixcloud
.