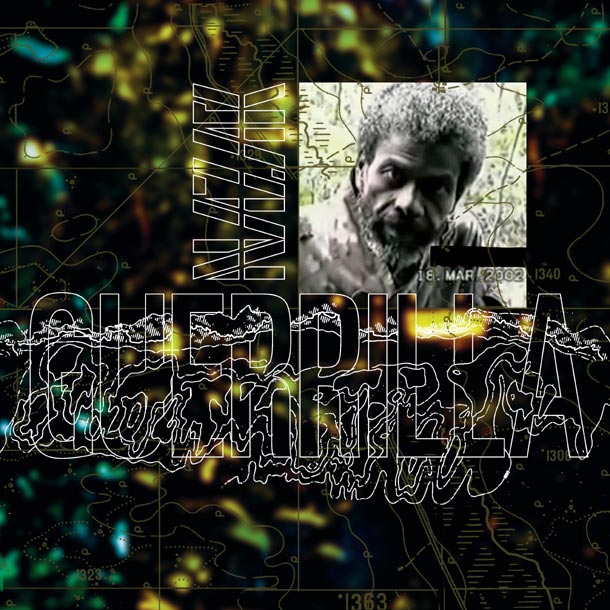 Ascolta la puntata (listen on Mixcloud).
Playlist
DAN SAMSA, Saturn, V.A. – Outside the Lines Vol. 3 (Nonclassical)
SÍRIA, Canção do Gato, Boa-Língua (Crónica)
JAC BERROCAL, DAVID FENECH, VINCENT EPPLAY, Ice Exposure, Ice Exposure (Klanggalerie)
LAURIN HUBER, Jatkis, Juncture, (Hallow Ground)
WANG INC., Approdo, Mediterraneo (Random Numbers)
NAZAR, UN Sanctions, Guerilla (Hyperdub)
DJ MARCELLE / ANOTHER NICE MESS, Everything Not Yet (Extended Waiting), Everything Not Yet (Jahmoni Music)
CRAIG RICHARDS, Deep Slow, V.A. – Musicity x Culture Mile (Musicity Global)
SQUAREPUSHER, Midi Sans Frontières (Avec Batterie), Lamental EP (Warp Records)
CAR SEAT HEADREST, Can't Cool Me Down, Making A Door Less Open (Matador Records)
JAGA JAZZIST, Spiral Era, Pyramid (Brainfeeder)
THE MASTER MUSICIANS OF JAJOUKA feat. BACHIR ATTAR, El Medahey, Apocalypse Across The Sky (Zehra)
FIELD WORKS & ELUVIUM, Dusk Tempi, Ultrasonic (Temporary Residence)
MAX DE WARDENER, The Sky Has a Film, Music For Detuned Pianos (performed by KIT DOWNES) (Village Green Recordings)
BEN BERTRAND, Morton and György in the Battista Mist, Manes (Stroom/Les albums claus)
Pangea
Pangea è un continuum spazio-musicale, una serie di derive psicogeografiche musicali in costante mutazione, le cui traiettorie ed excursus vengono di volta in volta determinati dalla collocazione delle tessere del puzzle che ne compongono il percorso. A Pangea piace ricreare ambienti sonori stranianti ed inviare spedizioni di esploratori trainati da cani da slitta da un capo all'altro dell'orbe terracqueo. Pangea è suono che puoi seguire con gli occhi e per questo crede molto nelle nuove geografie. Pangea adora giocare soprattutto con le novità discografiche, poiché nella sua più intima essenza vi è un inappagabile anelito di futuro, di altrove e di inaudito, ma non disdegna incursioni e retrospezioni nei meandri più reconditi della Storia. Pangea è un programma radiofonico ideato e condotto da Alarico Mantovani. Pangea nasce come programma radiofonico di Radio Città del Capo nel 2014. Va in onda in diretta ogni martedì sera alle ore 21:00 fino al dicembre del 2019, momento in cui la redazione della radio si disgrega definitivamente.
Attualmente Pangea viene trasmessa in streaming su Mixcloud
.