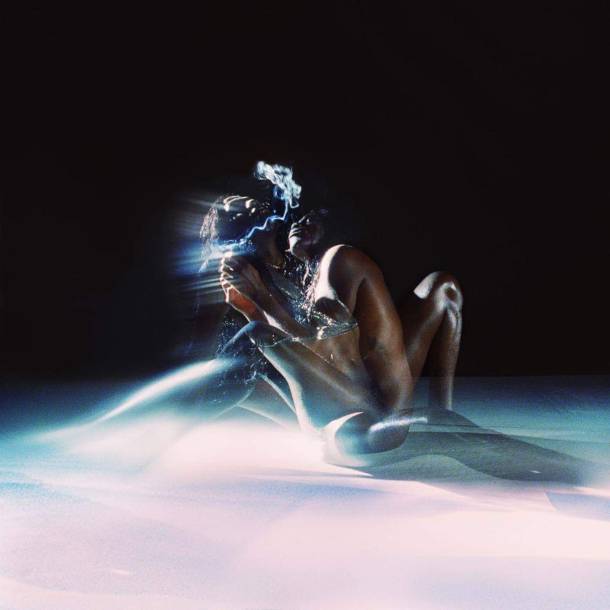 Ascolta la puntata (listen on Mixcloud).
Playlist
THE BLACK DOG, Sex Cult NXIVM Reprise, Conspiracy Tapes Live (Dust Science)
JAN ST. WERNER, On The Infinite Of Universe And Worlds, Molocular Meditation (Editions Mego)
DARKSTAR, Wolf (Warp Records)
KIDSØ, Felt, Childhood (Springstoff)
THE CINEMATIC ORCHESTRA, Zero One / This Fantasy feat. Grey Reverend (The Cinematic Orchestra Remix), To Believe Remixes (Ninja Tune)
ARCA, Saintly Pride, @@@@@ (XL Recordings)
DAVID FENECH, Plateforme 3.1, Laurent Perrier + David Fenech – Plateforme 3 (Bam Balam Records)
DIVUS, C1, Divus II (Boring Machines)
YVES TUMOR, Gospel For A New Century, Heaven To A Tortured Mind (Warp Records)
KING KRULE, Cellular, Man Alive! (True Panther Sounds / Matador / XL Recordings)
MARK LANEGAN, Skeleton Key, Straight Songs Of Sorrow (Heavenly Recordings)
ZELIENOPLE, You Have It, Hold You Up (Miasmah)
CAROLINE, Dark Blue (Rough Trade)
SARA OSWALD & FELDERMELDER, Folding Deltas, Hidden In Kaoris Castle (-OUS)
Pangea
Pangea è un continuum spazio-musicale, una serie di derive psicogeografiche musicali in costante mutazione, le cui traiettorie ed excursus vengono di volta in volta determinati dalla collocazione delle tessere del puzzle che ne compongono il percorso. A Pangea piace ricreare ambienti sonori stranianti ed inviare spedizioni di esploratori trainati da cani da slitta da un capo all'altro dell'orbe terracqueo. Pangea è suono che puoi seguire con gli occhi e per questo crede molto nelle nuove geografie. Pangea adora giocare soprattutto con le novità discografiche, poiché nella sua più intima essenza vi è un inappagabile anelito di futuro, di altrove e di inaudito, ma non disdegna incursioni e retrospezioni nei meandri più reconditi della Storia. Pangea è un programma radiofonico ideato e condotto da Alarico Mantovani. Pangea nasce come programma radiofonico di Radio Città del Capo nel 2014. Va in onda in diretta ogni martedì sera alle ore 21:00 fino al dicembre del 2019, momento in cui la redazione della radio si disgrega definitivamente.
Attualmente Pangea viene trasmessa in streaming su Mixcloud
.