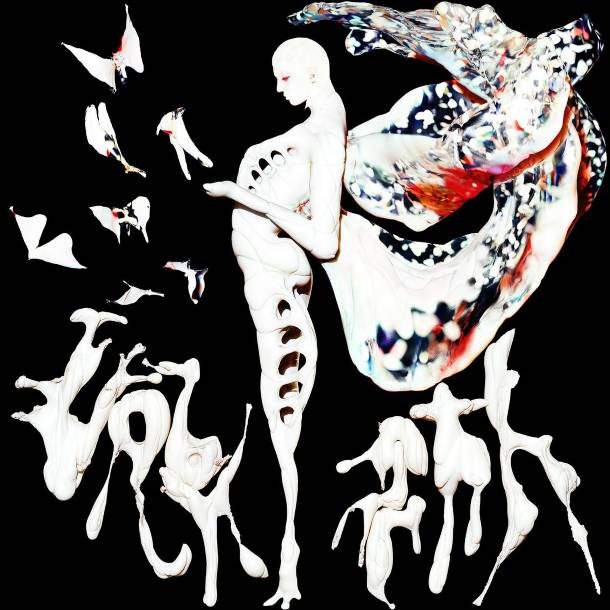 Ascolta la puntata (listen on Mixcloud).

Playlist
KID BE KID, Monument, Lovely Genders (Springstoff)
LAURA AGNUSDEI, Lungs Dance, Laurisilva (The Wormhole)
COLIN SELF, Dispossessed, Orphans (RVNG Intl.)
ROMAN JUNGBLUT, Detox – Retox, Back To Where It Never Started (Self-released)
SIGN LIBRA, Sea Of Islands, Sea To Sea (RVNG Intl.)
MHYSA, Sanaa Lathan, NEVAEH (Hyperdub)
TNGHT, I'm In A Hole, II (LuckyMe, Warp)
BOARDS OF CANADA, Happy Cycling, Peel Session (Warp)
DOON KANDA, Nastasya, Labyrinth (Hyperdub)
FUNERAL SOUVENIR, Schlamm, La noche del anhídrido (Verlag System)
ZONAL, S.O.S., Wrecked (Relapse) 5:30
GRIMES, So Heavy I Fell Through The Earth (Algorithm mix), So Heavy I Fell Through The Earth (4AD)
PBDY, At All Costs (feat. Salami Rose Joe Louis), Carerworn (Brainfeeder)
GHOST HORSE, Trojan, Trojan (Auand)
GARETH DAVIS & SCANNER, Smokefall, Footfalls (Miasmah Recordings)
Pangea
Pangea è un continuum spazio-musicale, una serie di derive psicogeografiche musicali in costante mutazione, le cui traiettorie ed excursus vengono di volta in volta determinati dalla collocazione delle tessere del puzzle che ne compongono il percorso. A Pangea piace ricreare ambienti sonori stranianti ed inviare spedizioni di esploratori trainati da cani da slitta da un capo all'altro dell'orbe terracqueo. Pangea è suono che puoi seguire con gli occhi e per questo crede molto nelle nuove geografie. Pangea adora giocare soprattutto con le novità discografiche, poiché nella sua più intima essenza vi è un inappagabile anelito di futuro, di altrove e di inaudito, ma non disdegna incursioni e retrospezioni nei meandri più reconditi della Storia. Pangea è un programma radiofonico ideato e condotto da Alarico Mantovani. Va in onda in diretta ogni martedì sera, dalle 21.00 alle 22.30, su
Radio Città del Capo
.