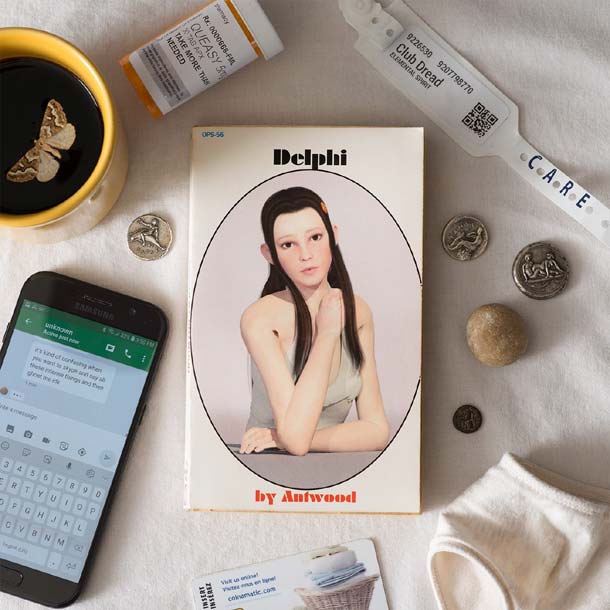 Ascolta la puntata (listen on Mixcloud).
Playlist
Christian Wolff, Another (Satie) Variation, Preludes Variations Studies and Incidental Music (performed by Philip Thomas), (Sub Rosa)
Stefano Pilia, Caduta, In girum imus nocte et consumimur igni (Die Schachtel)
Rafael Anton Irisarri, Coastal Trapped Disturbance, Solastalgia (Room40)
75 Dollar Bill, I Was Real, I Was Real (Glitterbeat/tak:til)
Anatolian Weapons feat. Seirios Savvaidis, Limnothalassa, To The Mother Of Gods (Beats In Space)
Antwood, Castalian Fountain, Delphi (Planet Mu)
Helm, Capital Crisis (New City Loop), Chemical Flowers (PAN)
SPIME.IM, Exaland XI, Exaland (OUS)
DJ Haram, Gemini Rising, Grace (Hyperdub)
Lady Lykez, Buzz Lightyear (Prod By Scratchclart), Muhammad Ali EP (Hyperdub)
Underworld, Hundred Weight Hammer, Drift Episode 4 (Underworldlive.com)
Sampa The Great, Final Form (Ninja Tune)
Quasi Una Fantasia, Look Into The Mirror, Quasi Una Fantasia (Sub Rosa)
Stereolab, Pack Yr Romantic Mind, Transient Random-Noise Bursts With Announcements (Duophonic Ultra High Frequency Disks / Warp Records)
Mirco Magnani & Lukasz Trzcinski, Buriash, Lumiraum (Undogmatisch)
Oren Ambarchi, Simian Angel (excerpt), Simian Angel (Editions Mego)
Pangea
Pangea è un continuum spazio-musicale, una serie di derive psicogeografiche musicali in costante mutazione, le cui traiettorie ed excursus vengono di volta in volta determinati dalla collocazione delle tessere del puzzle che ne compongono il percorso. A Pangea piace ricreare ambienti sonori stranianti ed inviare spedizioni di esploratori trainati da cani da slitta da un capo all'altro dell'orbe terracqueo. Pangea è suono che puoi seguire con gli occhi e per questo crede molto nelle nuove geografie. Pangea adora giocare soprattutto con le novità discografiche, poiché nella sua più intima essenza vi è un inappagabile anelito di futuro, di altrove e di inaudito, ma non disdegna incursioni e retrospezioni nei meandri più reconditi della Storia. Pangea è un programma radiofonico che va in onda in diretta ogni martedì sera, dalle 21.00 alle 22.30, sulle frequenze di
Radio Città del Capo
.