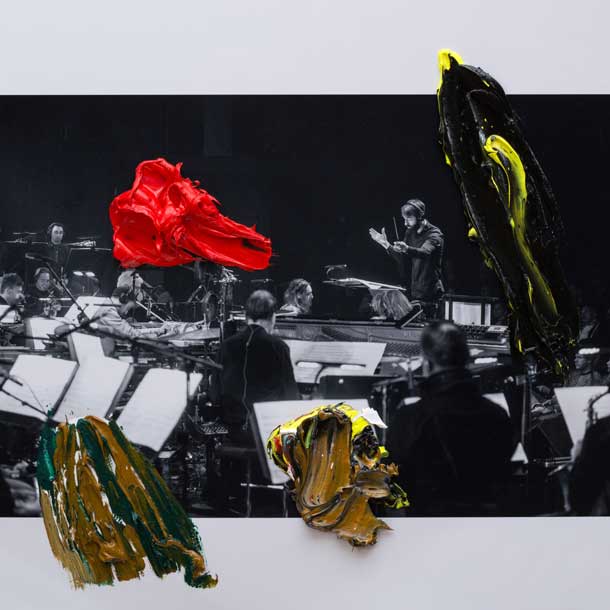 Ascolta la puntata (listen on Mixcloud).
Playlist
Black Zone Magick Chant, Crystal Monastery, Voyage Sacrifice (Shelter Press)
Erlend Apneseth Trio w/ Frode Haltli, Salika Molika, Salika Molika (Hubro)
Holly Herndon, Frontier, Proto (4AD)
Soshi Hosoi, Mister Diviner (The Mahjong Touhaiden) Kode9 Remix, V/A Diggin In The Carts Remixes (Hyperdub)
Basic Rhythm, Edge Of Darkness, On The Threshold (Planet Mu)
Logos, Zoned In (feat. Mumdance), Imperial Flood (Diffferent Circles)
Jameszoo & Metropole Orkest, (rolrorol), Melkweg (Brainfeeder)
Jordan Rakei, Say Something, Origin (Ninja Tune)
They Hate Change, Taster's, Clearwater (Deathbomb Arc)
DJ Nate, La Happy Day, Take Off Mode (Planet Mu)
Kukangendai, Hi-Vision, Palm (Ideologic Organ)
Tycho, Easy (Ninja Tune)
Craig Leon, The Gates Made Plain, Anthology Of Interplanetary Folk Music Vol. 2: The Canon (RVNG Intl.)
Sandro Mussida, SSS, EEEOOOSSS Musica su tre sistemi d'intonazione per campioni di chitarra elettrica, clarinetto basso, violoncello (Soave Grandangolo)
Sarah Davachi, Perfumes III, Pale Bloom (Superior Viaduct)
Drekka, We Who Are Not Lonely, No Tracks In The Snow (Dais Records)
Pangea
Pangea è un continuum spazio-musicale, una serie di derive psicogeografiche musicali in costante mutazione, le cui traiettorie ed excursus vengono di volta in volta determinati dalla collocazione delle tessere del puzzle che ne compongono il percorso. A Pangea piace ricreare ambienti sonori stranianti ed inviare spedizioni di esploratori trainati da cani da slitta da un capo all'altro dell'orbe terracqueo. Pangea è suono che puoi seguire con gli occhi e per questo crede molto nelle nuove geografie. Pangea adora giocare soprattutto con le novità discografiche, poiché nella sua più intima essenza vi è un inappagabile anelito di futuro, di altrove e di inaudito, ma non disdegna incursioni e retrospezioni nei meandri più reconditi della Storia. Pangea è un programma radiofonico che va in onda in diretta ogni martedì sera, dalle 21.00 alle 22.30, sulle frequenze di
Radio Città del Capo
.