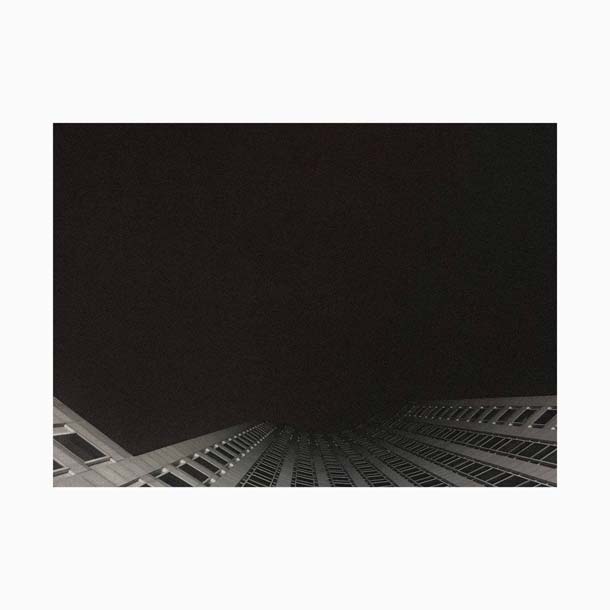 Ascolta la puntata (listen on Mixcloud).
Playlist
King Midas Sound, In The Night, Solitude (Cosmo Rhythmatic)
Eli Keszler, Corrosion Kingdom, Empire (Shelter Press)
Helado Negro, Running, This Is How You Smile (RVNG Intl.)
Diplo, New Shapes (feat. Octavian), Europa (Mad Decent / Because Music)
Gaika, 1800 FENDI, Seven Churches For St Jude / 1800 FENDI (Warp Records)
Ragazeer, Matala Ligiri, V/A – This Is Frafra Power (Makkum Records)
Wiki, Cheat Code
Elecktroids, Future Tone, Elektroworld (Clone Classic Cuts / Clone Records)
Lee Gamble, In The Wreck Room, In a Paraventral Scale (Hyperdub)
Marie Davidson, Lara (Daniel Avery Remix) (Ninja Tune)
Cosey Fanni Tutti, Tutti, Tutti (Conspiracy International)
Snow Palms, Everything Ascending, Everything Ascending / Circling (Village Green Recordings)
Deadline Paranoia, Dondru Skratje, Deadline Paranoia 1/3 (Ongehoord)
Ifriqiyya Electrique, He Eh Lalla, Laylet El Booree (Glitterbeat)
Thighpaulsandra, The Goat Owl, Practical Electronics With Thighpaulsandra (Editions Mego)
Simon Scott, Mae, Soundings (Touch)
James Holden, Self-Playing Schmaltz, A Cambodian Spring OST (Border Community)
Pangea
Pangea è un continuum spazio-musicale, una serie di derive psicogeografiche musicali in costante mutazione, le cui traiettorie ed excursus vengono di volta in volta determinati dalla collocazione delle tessere del puzzle che ne compongono il percorso. A Pangea piace ricreare ambienti sonori stranianti ed inviare spedizioni di esploratori trainati da cani da slitta da un capo all'altro dell'orbe terracqueo. Pangea è suono che puoi seguire con gli occhi e per questo crede molto nelle nuove geografie. Pangea adora giocare soprattutto con le novità discografiche, poiché nella sua più intima essenza vi è un inappagabile anelito di futuro, di altrove e di inaudito, ma non disdegna incursioni e retrospezioni nei meandri più reconditi della Storia. Pangea è un programma radiofonico che va in onda in diretta ogni martedì sera, dalle 21.00 alle 22.30, sulle frequenze di
Radio Città del Capo
.