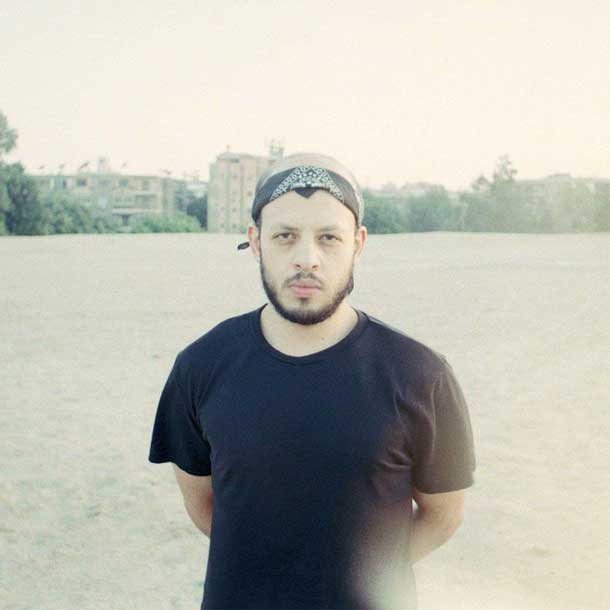 Ascolta la puntata (listen on Mixcloud).
Playlist
Kasper Skullerud Vaernes & Andreas Wildhagen, Magma, Troposgrafien (Nakama Records)
Deadline Paranoia, Kali, Deadline Paranoia 2/3 (Ongehoord)
Chikh Ayyad ou Haddou and Ensemble, Ouakha Dial Kheir Women's Chorus (Tahala), Various Artists – Music Of Morocco: Recorded By Paul Bowles 1959 (Dust To Digital)
Zuli, Kollu I Joloud (feat. MSYLMA), Terminal (UIQ)
Silk Road Assassins, Bloom, State Of Ruin (Planet Mu)
Gaika, Immigrant Sons (Pesos & Gas), Basic Volume (Warp Records)
Nazar, Ceasefire, Enclave (Hyperdub)
Demdike Stare, Cracked, Passion (Modern Love)
Mmph, Woodlawn (biochemical Object Blue remix), Serenade: Remixed (Tri Angle)
Sophie, Is It Cold In The Water?, Oil Of Every Pearl's Un-Insides (Transgressive Records)
Little Dragon, Lover Chanting (Jayda G Remix) (Ninja Tune)
Gudrun Gut, Lover, Moment (Monika Enterprise)
Silent Servant, Damage, Shadows Of Death And Desire (Hospital Productions)
Strangeloop, Beautiful Undertow, Various Artists – Brainfeeder X (Brainfeeder)
Villagers, A Trick Of The Light (Bibio Remix) (Domino)
Giulio Aldinucci & The Star Pillow, To Be Invisible, Hidden (Midira Records)
Irmin Schmidt, Klavierstuck I, 5 Klavierstucke (Mute)
Pangea
Pangea è un continuum spazio-musicale, una serie di derive psicogeografiche musicali in costante mutazione, le cui traiettorie ed excursus vengono di volta in volta determinati dalla collocazione delle tessere del puzzle che ne compongono il percorso. A Pangea piace ricreare ambienti sonori stranianti ed inviare spedizioni di esploratori trainati da cani da slitta da un capo all'altro dell'orbe terracqueo. Pangea è suono che puoi seguire con gli occhi e per questo crede molto nelle nuove geografie. Pangea adora giocare soprattutto con le novità discografiche, poiché nella sua più intima essenza vi è un inappagabile anelito di futuro, di altrove e di inaudito, ma non disdegna incursioni e retrospezioni nei meandri più reconditi della Storia. Pangea è un programma radiofonico che va in onda in diretta ogni martedì sera, dalle 21.00 alle 22.30, sulle frequenze di
Radio Città del Capo
.