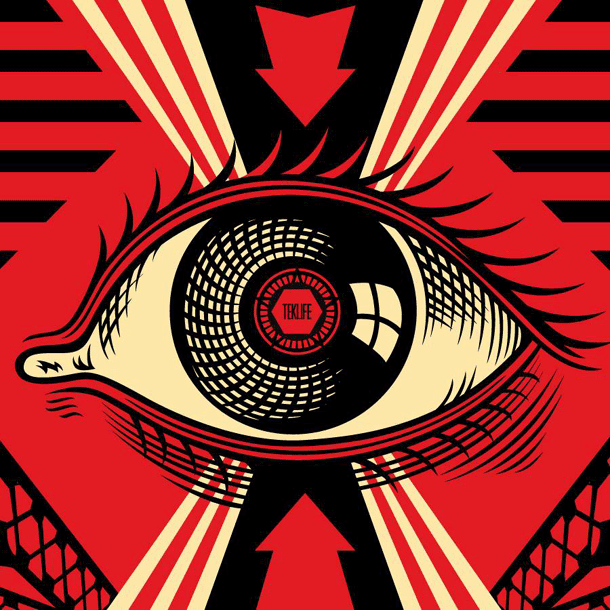 In questa puntata voglio ribadire la necessità e la forza creativa del dissenso.
Playlist
KILLING SOUND, Six Harmonies, Killing Sound (Blackest Ever Black)
OREN AMBARCHI, Hubris Part 1, Hubris (Mego)
BOOBS OF DOOM, Nihilism: Thanks For Nothing, White Noise (Bandcamp)
UMWELT, Non-Conformity, Days Of Dissent (Boidae)
RANCID OPERA, Necroviagra, Azionismo Bolognese in Rap (Sonic Belligeranza)
COLDCUT, Donald's Wig feat. ROSES GABOR, Only Heaven (Ahead Of Our Time)
DJ EARL, Rachett feat. MOONDOCTOR & ONEOHTRIX POINT NEVER, Open Your Eyes (Teklife)
LUCY & RROSE, Stained Glass, The Lotus Eaters (Stroboscopic Artefacts)
BOGUS ORDER, Ex Voto, The Bullnose Step (Ahead Of Our Time)
ILLUM SPHERE, Wounded, Glass (Ninja Tune)
EVOL, Part 2, Right Frankfurt (Diagonal)
VOLTAIR, Parasite, Split Series Vol.1 (Random Numbers)
Pangea
Pangea è un continuum spazio-musicale, una serie di derive psicogeografiche musicali in costante mutazione, le cui traiettorie ed excursus vengono di volta in volta determinati dalla collocazione delle tessere del puzzle che ne compongono il percorso. A Pangea piace ricreare ambienti sonori stranianti ed inviare spedizioni di esploratori trainati da cani da slitta da un capo all'altro dell'orbe terracqueo. Pangea è suono che puoi seguire con gli occhi e per questo crede molto nelle nuove geografie. Pangea adora giocare soprattutto con le novità discografiche, poiché nella sua più intima essenza vi è un inappagabile anelito di futuro, di altrove e di inaudito, ma non disdegna incursioni e retrospezioni nei meandri più reconditi della Storia. Pangea è un programma radiofonico che va in onda in diretta ogni martedì sera, dalle 21.00 alle 22.30, sulle frequenze di
Radio Città del Capo
.