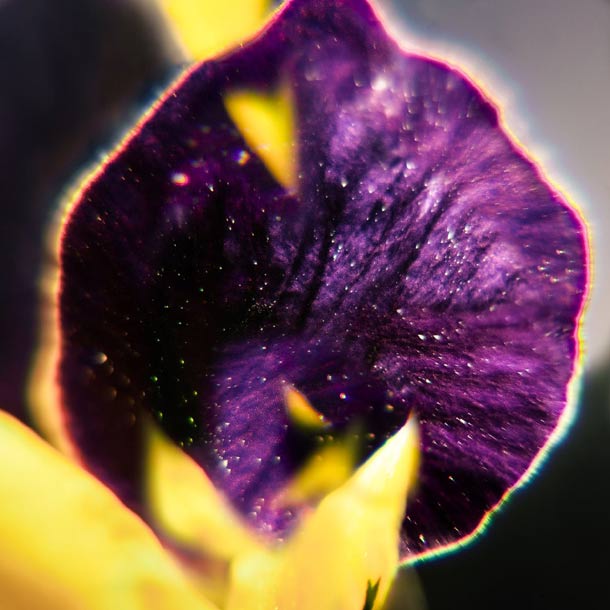 Come iniziare sotto i migliori auspici una nuova stagione di Pangea se non con un brano propiziatorio e rigenerativo come A New Day di Suzanne Ciani e Kaitlin Aurelia Smith? Buon ascolto ai lettori di The New Noise. Nel nostro speciale calendario principia oggi un nuovo anno da trascorrere insieme.
Playlist
KILLING SOUND, Six Harmonies, Killing Sound (Blackest Ever Black)
KAITLIN AURELIA SMITH & SUZANNE CIANI, A New Day, Sunergy (RVNG Intl.)
FIS, Independently Together, From Patterns To Details (Subtext)
JAM CITY, City Hummingbird, Trouble (Soundcloud)
LEXXI, Red Eyez, ELYSIA CRAMPTON Presents: Demon City (Break World Records)
DJ EARL, Smoking Reggie feat. MOONDOCTOR & ONEOHTRIX POINT NEVER, Open Your Eyes (Teklife)
MACHINEDRUM, Tell U feat. ROCHELLE JORDAN, Human Energy (Ninja Tune)
CLAMS CASINO, All Nite feat. VINCE STAPLES, 32 Levels (Columbia)
CLIPPING, All Black, Splendor & Misery (Sub Pop)
EQUIKNOXX, Clink, Bird Sound Power (DDS)
G. H., Yorkshire Fog, Housebound Demigod (Modern Love)
EVEREST MAGMA, A1, Gnosis (Boring Machines)
HIEROGLYPHIC BEING, Nubian Energy, The Disco's Of Imhotep (Technicolour)
FLORIAN KUPFER, Erika, Unfinished (Technicolour)
DEXTRO, Momentary (MATTEO SCAIOLI remix)
THE CARETAKER, Quiet Internal Rebellions, Everywhere At The End Of Time (History Always Favours The Winners)
Pangea
Pangea è un continuum spazio-musicale, una serie di derive psicogeografiche musicali in costante mutazione, le cui traiettorie ed excursus vengono di volta in volta determinati dalla collocazione delle tessere del puzzle che ne compongono il percorso. A Pangea piace ricreare ambienti sonori stranianti ed inviare spedizioni di esploratori trainati da cani da slitta da un capo all'altro dell'orbe terracqueo. Pangea è suono che puoi seguire con gli occhi e per questo crede molto nelle nuove geografie. Pangea adora giocare soprattutto con le novità discografiche, poiché nella sua più intima essenza vi è un inappagabile anelito di futuro, di altrove e di inaudito, ma non disdegna incursioni e retrospezioni nei meandri più reconditi della Storia. Pangea è un programma radiofonico che va in onda in diretta ogni martedì sera, dalle 21.00 alle 22.30, sulle frequenze di
Radio Città del Capo
.