Dall'India ancestrale favoleggiata da Lucy all'India di Sarathy Korwar, album di debutto in uscita a luglio per Ninja Tune e Steve Reid Foundation (ed artwork della settimana).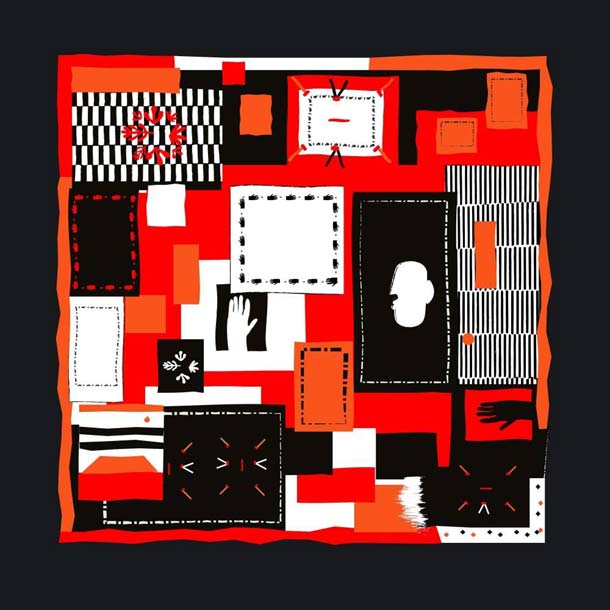 Dal jazz collettivo e catartico della Fire! Orchestra, Svezia, al naive computer jazz di Jameszoo, Olanda, su Brainfeeder. Dalle dissonanze poliritmiche dei Konono N.1, Congo, all'afterlife footwork di DJ Rashad. E così via. Pangea è questa. Trova la propria identità e ragion d'essere anche in queste ardite e ludiche transizioni psicogeografiche in cui tuttavia la rotta mantiene sempre una sua coerenza pindarica. Buon ascolto.
Ascolta la puntata sul Mixcloud di Pangea.
Playlist
KILLING SOUND, Six Harmonies, Killing Sound (Blackest Ever Black)
LUCY, Samsara, Self Mythology (Stroboscopic Artefacts)
SARATHY KORWAR, Indefinite Leave To Remain, Day To Day (Ninja Tune x Steve Reid Foundation)
FIRE! ORCHESTRA, Ritual Part 4, Ritual (Rune Grammofon)
JAMESZOO, Flu feat. ARTHUR VEROCAI, Fool (Brainfeeder)
KONONO N.1, Tokolanda, Meets Batida (Crammed Discs)
DJ RASHAD & DJ PHIL, Come Close, Afterlife (Teklife)
DARQ E FREAKER, Mosquito Bite, ADHD (Big Dada)
CUBENX, Blindfolded (PHON.O's Wild Pitched Edit)
KOWTON, Sleep Chamber, Utility (Livity Sound)
EOMAC, Angel In The Marble
DEREK PIOTR, Sound
ANDY STOTT, Forgotten, Too Many Voices (Modern Love)
GAIKA, GKZ, Security (mixtape)
VIOLENCE TM, I Write Letters To You Everyday and Burn Them In The Fires Of My Pride
Pangea
Pangea è un continuum spazio-musicale, una serie di derive psicogeografiche musicali in costante mutazione, le cui traiettorie ed excursus vengono di volta in volta determinati dalla collocazione delle tessere del puzzle che ne compongono il percorso. A Pangea piace ricreare ambienti sonori stranianti ed inviare spedizioni di esploratori trainati da cani da slitta da un capo all'altro dell'orbe terracqueo. Pangea è suono che puoi seguire con gli occhi e per questo crede molto nelle nuove geografie. Pangea adora giocare soprattutto con le novità discografiche, poiché nella sua più intima essenza vi è un inappagabile anelito di futuro, di altrove e di inaudito, ma non disdegna incursioni e retrospezioni nei meandri più reconditi della Storia. Pangea è un programma radiofonico che va in onda in diretta ogni martedì sera, dalle 21.00 alle 22.30, sulle frequenze di
Radio Città del Capo
.