Questa puntata è dedicata ad Enrico Fontanelli. Mi è capitato spesso di pensare a lui in questi due anni.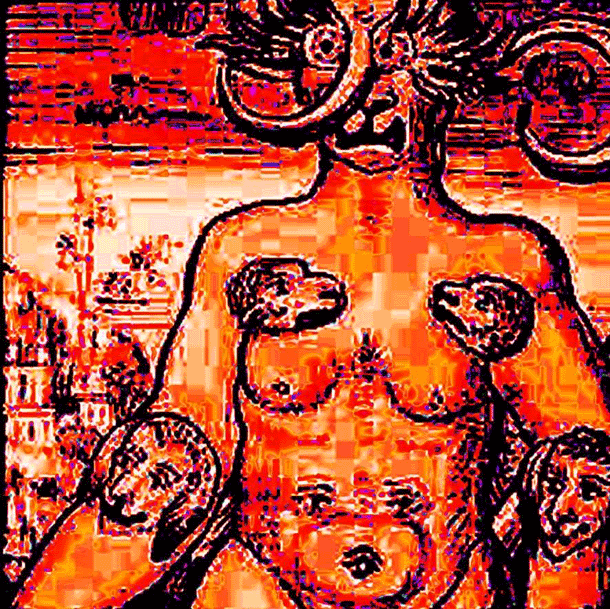 Ascolta la puntata sul Mixcloud di Alarico Mantovani.
Playlist
KILLING SOUND, Six Harmonies, Killing Sound (Blackest Ever Black)
OLAFUR ARNALDS, Study For Generative Piano (i), Piano Day 2016
DEDEKIND CUT, American Zen 1 & 2, American Zen (Hospital Productions)
CERAMIC TL, Sign Of The Cross Every Mile To The Border, Sign Of The Cross Every Mile To The Border (Halocline Trance)
SLACKK, Swan Filters, Aviary (R&S)
ASH KOOSHA, Ote, I AKA I (Ninja Tune)
AMNESIA SCANNER, Want It, AS (Young Turks)
CADENZA, Hacienda ft. SYV (Soundcloud)
WIKI, God Bless Me (Remix) ft. ANTWON, SPORTING LIFE & SKEPTA (Soundcloud)
IMAGINARY FORCES, Runnin's (Soundcloud)
NICOLA RATTI, W 10, Pressure Loss (Where To Now?)
LOW JACK, Six In The Morning, Lighthouse Stories (Modern Love)
ORIOR, Dust Glow, Strange Beauty (DDS)
GNOD, The Mirror (RAIKES PARADE Remix), Mirror (Rocket Recordings)
RAFAEL ANTON IRISARRI, Empire Systems, A Fragile Geography (Room40)
IMMIX ENSEMBLE & VESSEL, Battle Cry, Transition (Erased Tapes)
SECRET BOYFRIEND, Paean Delle Palme, Memory Care Unit (Blackest Ever Black)
Pangea
Pangea è un continuum spazio-musicale, una serie di derive psicogeografiche musicali in costante mutazione, le cui traiettorie ed excursus vengono di volta in volta determinati dalla collocazione delle tessere del puzzle che ne compongono il percorso. A Pangea piace ricreare ambienti sonori stranianti ed inviare spedizioni di esploratori trainati da cani da slitta da un capo all'altro dell'orbe terracqueo. Pangea è suono che puoi seguire con gli occhi e per questo crede molto nelle nuove geografie. Pangea adora giocare soprattutto con le novità discografiche, poiché nella sua più intima essenza vi è un inappagabile anelito di futuro, di altrove e di inaudito, ma non disdegna incursioni e retrospezioni nei meandri più reconditi della Storia. Pangea è un programma radiofonico che va in onda in diretta ogni martedì sera, dalle 21.00 alle 22.30, sulle frequenze di
Radio Città del Capo
.