OV HOLLOWNESS, The World Ends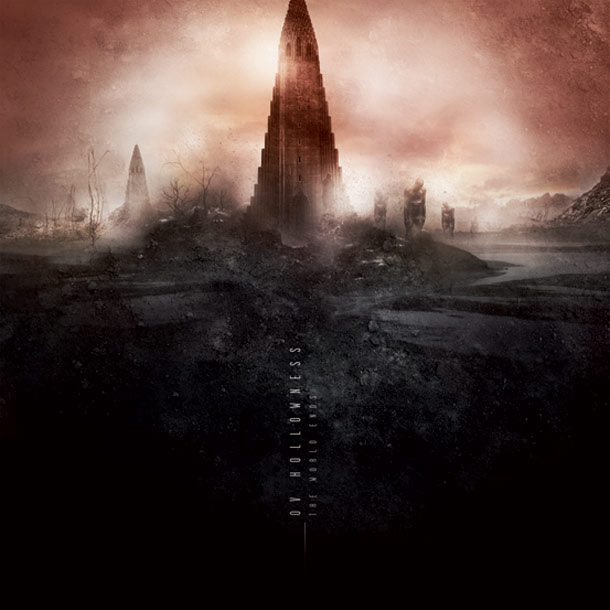 The World Ends è il terzo album di questa one-man band canadese, qui alla sua prima collaborazione con code666 dopo un periodo trascorso sotto l'ala della Hypnotic Dirge Records.
Il concept di base non è certamente originale, anzi, rimanda a stereotipi abusati dai gruppi metal più banali, e già questo non aiuta il progetto a distaccarsi da una scena musicale che ha probabilmente raggiunto la massima saturazione. Ov Hollowness riesce comunque a riscattarsi grazie a un songwriting discreto e tutto sommato lontano da emulazioni spudorate, orientato verso quella deriva atmosferica del black metal di matrice americana che di questi tempi va per la maggiore. Brani come "Abstractive" sanno distinguersi per una resa sonora efficace, con quelle chitarre che vanno a comporre una trama fitta di distorsioni prolungate e intrecciate tra di loro, ma si tratta di episodi piuttosto isolati e nel complesso capita con frequenza di rimanere incastrati tra riff sterili, batteria piattissima e sezioni ritmiche fin troppo prevedibili. Qualche linea melodica viene azzeccata ("Hoarfrost"), mentre certi passaggi si dimostrano più riusciti di altri ("Lost Resolve"), e a conti fatti questo The World Ends non è nemmeno tanto male, ma ci vuole ben altro per rendere un disco davvero convincente, soprattutto quando si parla di black metal.
Tracklist
01. Abstractive
02. Grey
03. Hoarfrost
04. An End
05. Ov
06. The World Ends
07. Lost Resolve
08. Hollow
09. End In View
10. Outro