Best of sesta stagione.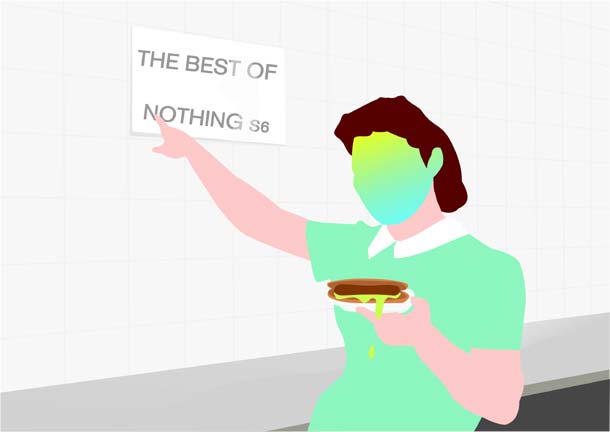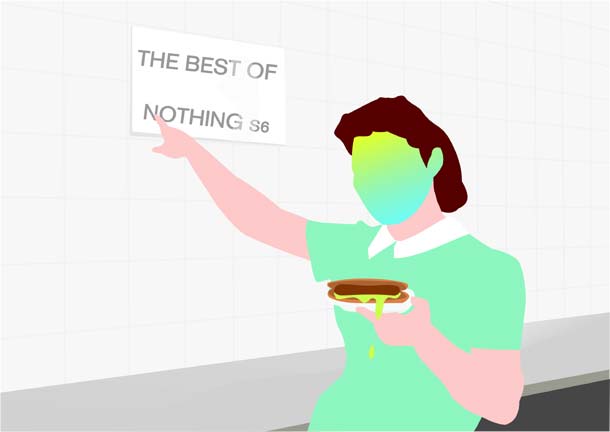 Ascolta la puntata sul sito di Radio Sonora.
Playlist
Rp Boo – Finish Line D'jayz
Linafornia – Mafmaticbapp
Hieroglyphic Being & J.i.t.u Ahn-Sahm – Brain Damage
Anna Meredith – Shill
Housewives – Larceny
Golden Teacher – Shatter
Kink Gong – Epeme
Konono n. 1 – Bom Dia
Anenon – Petrol
Micachu And The Shapes – Relaxing
Teen Suicide – It's Just A Pop Song
Savant – Stationary Dance
Nidia Minaj – Puto Iuri
Senyawa – Senyawa
Inventing Masks – 3'34"
Guttersnipe – Cymose Cathexis
The Sediment Club – Psychosymplistic, Psychosymplastic Here!
Nothing
Su terreni poveri e substrati fortemente acidi le specie pioniere preparano il terreno per l'arrivo di nuove specie. Noise, no wave, electro, jazz, hip hop, lo-fi, garage, italian outsiders, pop. Questa è
Nothing
, che non vuol dire niente e che vuol dire niente.