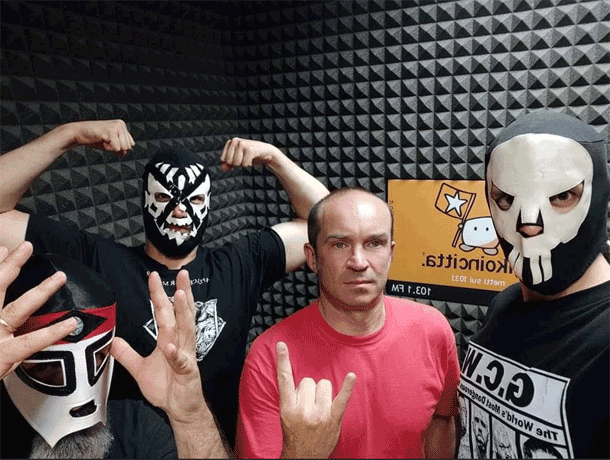 Del nuovo disco dei Crisis Benoit vi abbiamo già parlato in sede di recensione, ora avete anche la possibilità di approfondire con l'intervista dal vivo negli studi di Noise Attack!
Ovviamente di parla di musica e wrestling, what else?
CRISIS BENOIT, "Awakened Corpses Desperation"
CRISIS BENOIT, "Kneeling Reverse Piledriver But Your Skull Exploded In Fragments"
CRISIS BENOIT, "El Culto De La Muerte"
CRISIS BENOIT, "The Eternal March Of The Dead"
NOISE ATTACK!
NOISE ATTACK! è una trasmissione dedicata all'hardcore e al metal più estremo, che dà voce a quanto di nuovo emerge dall'underground di tutto il mondo e alle sue band, che presentano le loro ultime uscite. Conduce Stefano "Bocha" Barbieri, attivo in radio dal 1998.
NOISE ATTACK!
è in onda tutti i lunedì a partire dalle 23 fino alle 24 sulle frequenze di Radio Città Fujiko di Bologna, in streaming e con la app della radio.