Night Shift, puntata 227 (A Silent Noise)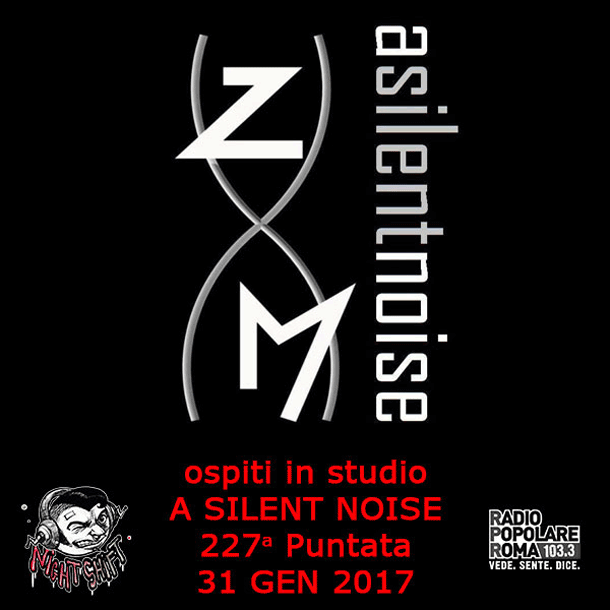 A SILENT NOISE è un progetto musicale ispirato alla new-wave '80s, alla kosmische musik tedesca degli anni '70 ed alle colonne sonore dei film di fantascienza.
Come di consueto per il nostro contenitore notturno, ci siamo fatti una chiacchierata con gli artisti, che ci hanno raccontato e fatto ascoltare la loro musica e quella delle loro origini.
Playlist
01. Midnight To Stevens (Unreleased) – The Clash
02. Tersicore – A Silent Noise
03. The Same Deep Water As You – The Cure
04. Intrigue In Tangiers – The Chameleons
05. The Wake – A Silent Noise
06. The Killing Moon – Echo & The Bunnymen
07. Counting The Days – The Sound
08. Aerius – A Silent Noise
09. Dancing With Tears In My Eyes – Ultravox
10. La Preda 1983 – Litfiba
11. Febbre (Litfiba Cover) – A Silent Noise
12. Dialogue – And Also The Trees
13. Dead Souls – Joy Division
14. Lone Way – A Silent Noise
Night Shift
In onda ogni martedì a partire dalle 22:00 sui 103.3 FM di Radio Popolare Roma e in streaming su
radiopopolareroma.it
.
Contenitore musicale notturno che punta alla messa in circolo delle sonorità meno diffuse nell'etere romano. Grande attenzione è rivolta alle band underground nostrane, che vengono invitate a raccontarsi proponendo la loro musica e quella delle loro origini.