Night Shift, puntata 216 (Lord Agheros)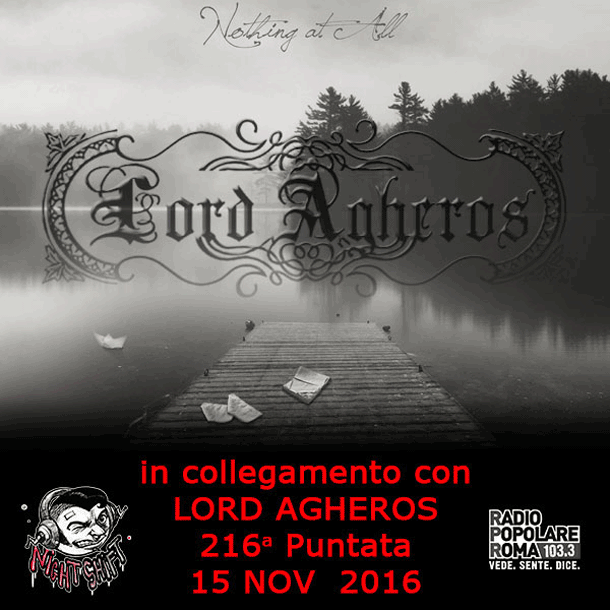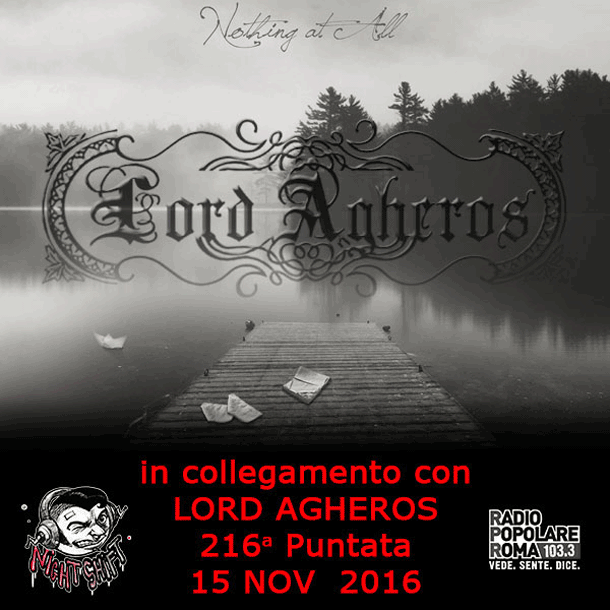 Lord Agheros è una creatura della sola mente di Evangelou Gerassimos e nasce con l'obiettivo di rappresentare in musica il suo stato d'animo. Un sorprendente mix di gothic metal, ambient, post-industrial, oltre che di elementi di musica classica, tutto concepito per generare un avantgarde Metal mescolato a shoegaze e dark metal.
Playlist
01. The Leader – The Clash
02. Lyssa – Lord Agheros
03. My Only Hope – Germ
04. A Life Less Lived – Daylight Dies
05. Lake Water – Lord Agheros
06. The Racing Heart – Katatonia
07. Ghuleh / Zombie Queen – Ghost B.C.
08. Idiocracy – Lord Agheros
09. Orders From The Dead (Diamanda Galas Cover) – Rotting Christ ft Diamanda Galas
10. Laengtar Bort Fraan Mitt Hjaerta – Shining
11. Life And Death – Lord Agheros
12. Gaia – Tiamat
13. Ode to Melancholy – Empyrium
14. Nothing At All – Lord Agheros
15. Et Ensomt Minne – Vàli
Night Shift
In onda ogni martedì a partire dalle 22:00 sui 103.3 FM di Radio Popolare Roma e in streaming su
radiopopolareroma.it
.
Contenitore musicale notturno che punta alla messa in circolo delle sonorità meno diffuse nell'etere romano. Grande attenzione è rivolta alle band underground nostrane, che vengono invitate a raccontarsi proponendo la loro musica e quella delle loro origini.