Night Shift, puntata 194 (Marco 'Cinghio' Mastrobuono)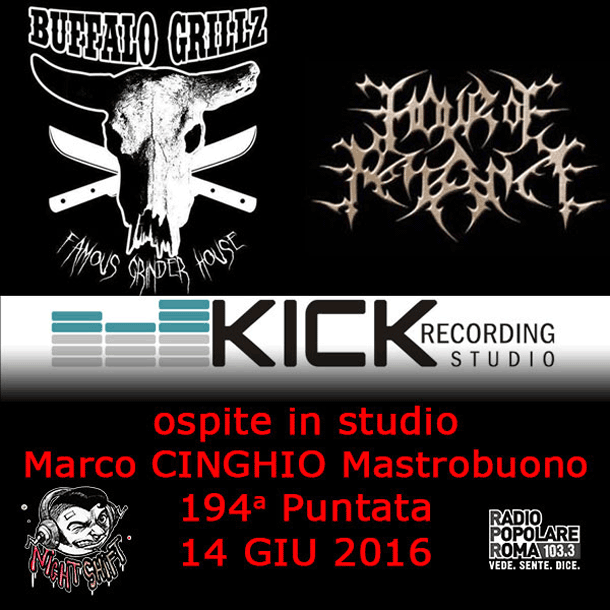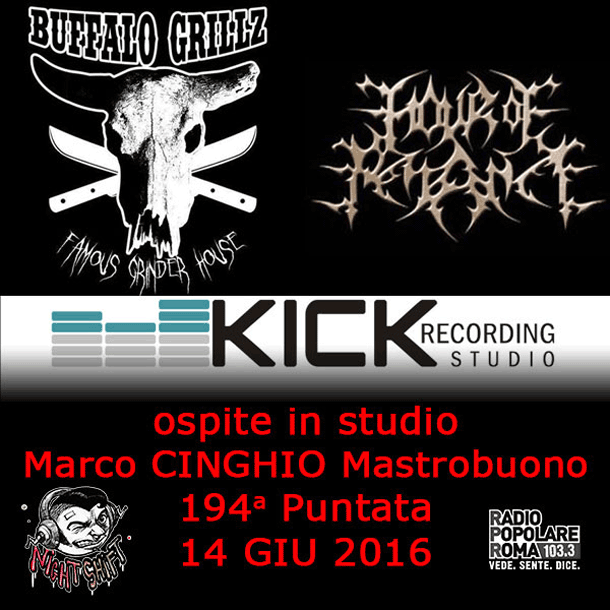 Finalmente in onda dal Giardinetto del Brancaleone, in una nuova versione aperta al pubblico. Questa settimana in compagnia di Marco 'Cinghio' Mastrobuono, membro di Buffalo Grillz e Hour Of Penance, nonchè Sound Engineer al Kick Recording Studio.
Una puntata tra metal estremo, barbeque e grasse risate!
Playlist
01. Garageland – The Clash
02. Diaspora – Plakkaggio
03. On My Wounds – Black Motel Six
04. Surrounded By Serpents – Nervosa
05. Revenge – V Anger
06. Polar Sentinel – Unison Theory
07. You'll Never Be One Of Us – Nails
08. Gently Bleeding – Wasthead
09. Old Heart Falls – Katatonia
10. The Fool – Flashgod Apocalipse
11. Tossine – Chronic Hangover
12. Addiction – Doomraiser
13. A Poem About An Old Prison Man – Decapitated
14. Silvera – Gojira
15. Misconception – Hour of Penance
16. Feed My Frankenstein – Alice Cooper
Night Shift
In onda ogni martedì a partire dalle 22:30 sui 103.3 FM di Radio Popolare Roma e in streaming su
radiopopolareroma.it
.
Contenitore musicale notturno che punta alla messa in circolo delle sonorità meno diffuse nell'etere romano. Grande attenzione è rivolta alle band underground nostrane, che vengono invitate a raccontarsi proponendo la loro musica e quella delle loro origini.