Nice Strangers – guest Nadah El Shazly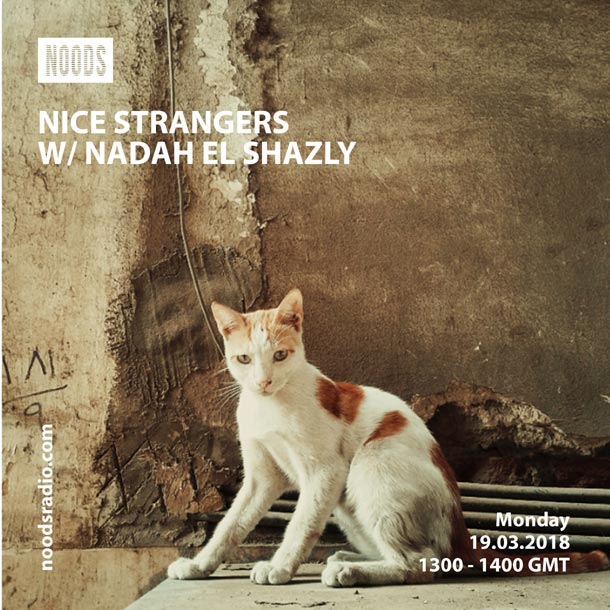 Questa puntata contiene un'intervista alla musicista egiziana Nadah El Shazly, che ci racconta il percorso musicale che l'ha portata a comporre 'Ahwar', il suo intenso disco d'esordio.
Playlist
Èlg – Mauve Zone
Maurizio Abate – Teaser Track
Machweo – Subtle
NURI – Trib
Tarkamt – Death Takes a Vacation
Nadah El Shazly – Barzakh (Limen)
Nadah El Shazly – Koala
Karkhana – Nafas
Ka Baird – Tok Tru
Akira Sakata & Chikamorachi with Masahiko Satoh – Voyage of Eukaryote
Seabuckthorn – Lanterns
Nice Strangers
NICE STRANGERS è un programma mutevole. Gli piace la musica sperimentale, elettronica, punk, psichedelica, lo-fi, jazz ed exotica. Spesso contiene interviste a musicisti o a produttori di label underground. Va in onda ogni terzo lunedì del mese su
Noods Radio
, radio indipendente basata a Bristol, e una volta al mese su Radio Raheem.