NETHERWORLD, Alchemy Of Ice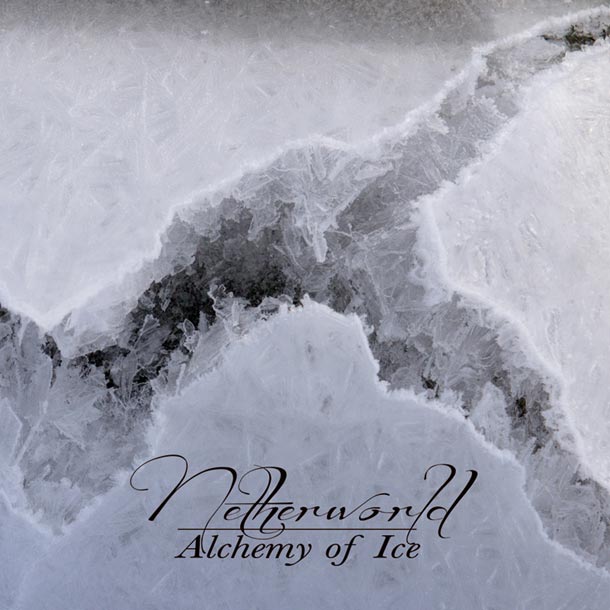 Glacial Movements è solo secondariamente un'etichetta, è prima di tutto l'incarnazione della filosofia di Alessandro Tedeschi/Netherworld: i lavori prodotti sono caratterizzati da un concept che vuole richiamare e ricreare quelle componenti elementali legate all'immaginario del "grande freddo", il tutto sotto un vessillo ambient. È un progetto, questo, attorno al quale si sono avvicendate molteplici realtà delle scene musicali italiane e internazionali legate in qualche maniera alla cosiddetta sound art (Retina.it, Lull, Aidan Baker, Francisco López, Rapoon e il recentemente scomparso Gianluigi Gasparetti/ Oöphoi, al quale è dedicato questo lavoro), a riprova di come il microcosmo Glacial Movements sia, a dispetto del nome, tutt'altro che ibernato.
La sortita di Alchemy Of Ice, successore di Over The Summit e Mørketid, è insomma pronosticabile, ma tutt'altro che scontata: ricordate? "Ascoltatori attenti si sorprenderanno di quante tonalità abbia il bianco". Le luci boreali attraverso ghiacci olofoni ("Hymns To A Melancholic Sunset"), i manti gelidi dalle cui incrinature riemergono echi di ricordi lontani ("85°50'S 65°47'E") e i crepitii di zero assoluto dai quali riaffiorano campionature formato archi ("Polo Nord Dell'Inaccessibilità") sono elegie di cristallo create per le nevi eterne. I ghiacci di Alessandro però conoscono anche piccole primavere, come in "Icepulse", nella quale lo schiudersi melodico del piano, presente anche in "Alchemy Of Snow", ricorda un gioco muzak Satie/Roach.
Qua l'inverno è arrivato già da un pezzo.