Musica & accoglienza: il 30/11 a Trieste Stregoni (Johnny Mox e Above The Tree) e altri per ICS Nite
Facciamo girare la notizia.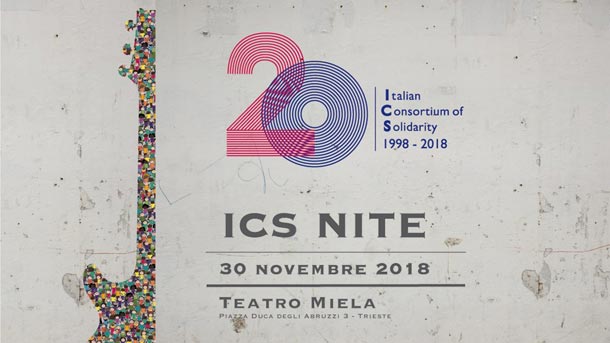 Teatro Miela (Trieste), venerdì 30 novembre 2018.
In occasione del suo anniversario, ICS organizza un concerto ad ingresso gratuito per festeggiare 20 anni di accoglienza insieme a Trieste. A tutti le accolte e gli accolti che abbiamo conosciuto, a tutte le colleghe e colleghi, volontarie e volontari che ci hanno supportato, a tutta la cittadinanza che non ha mai smesso di stare al nostro fianco, questo concerto è per voi, e per noi. Suoneranno:
18:30 – Herak, sounds of Marocco
(a seguire piccolo aperitivo etnico)
20:15 – iBreathe.YouDie
21:00 – Tytus
21:45 – Haram!
22:30 – Stregoni: Johnny Mox e Above The Tree raccontano storie e suoni dei migranti
Durante i cambi palco e a finire: DJ set Walter D.