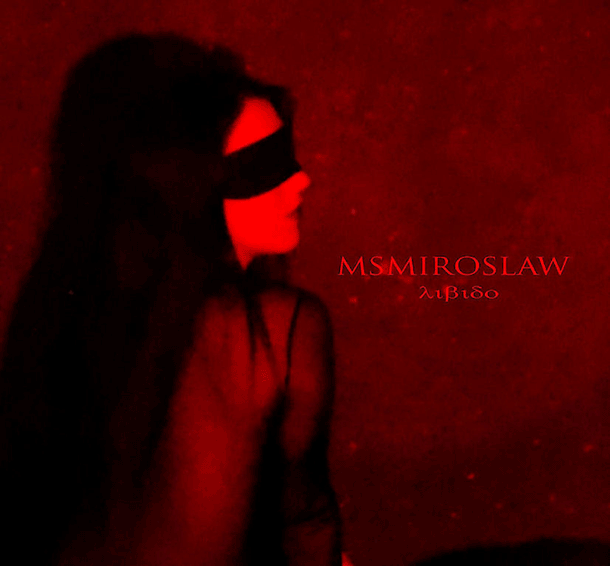 Sapevamo dell'imminente ritorno di Santoru, ce lo raccontò lui stesso nello speciale sugli Hermetic Brotherhood Of Lux-Or.
Libido, lo si evince dal nome stesso, è un viaggio attraverso particolari pulsioni sessuali e simboliche, evidente il riferimento alle teorie "junghiane" che lo stesso musicista non manca di citare nel booklet, con foto di copertina ove campeggia una donna con gli occhi bendati. Il "desiderio", insomma, si fa musica per mezzo dei consueti strumenti auto-costruiti e non solo (sacred horse, clarinetto, launeddas, percussioni e synth), utili a formare una rete fitta e impenetrabile di drone affascinanti e va da sé sottilmente sensuali: ad esempio il richiamo portante del fischio in "Christina On The Tree Of Life", con base che più passano i minuti e più assume la forma di ebbro rito pagano, ma a chi conosce bene il lavoro e il percorso artistico del musicista sardo non dico niente di nuovo. Devo ammettere che questa volta egli riesce a metter su una totale variazione sul tema, che era difficile da ripetere dopo lo sfiancante lavoro svolto su Rebirth Invocation: lì i risultati erano notevoli, qui si sfiora addirittura la catarsi vera e propria, c'è pure una tromba solitaria a spiazzarci durante l'ascolto della dolente "Return To The Mother (Ode To λ)", mentre i detriti chitarristici (probabile metafora di un inesorabile senso di incombenza) in "Rise Again To The East" fanno discretamente male alla testa; la chiosa di "Babel (Death Of The Sun Worship?)" sarebbe poi capace di tramortire anche il più pervicace degli individui posseduti da questa "libido", in fin dei conti dualistica ed opprimente.
Libido è composto da materia che sfugge alle definizioni. Come un libro che una volta aperto vi narra di storie che non comprenderete mai fino in fondo, ma che sin dalle prime frasi vi rubano l'anima e il desiderio.
Tracklist
01. The Man Who Died (In The Arms Of Isis)
02. Christina On The Tree Of Life
03. Return To The Mother (Ode To λ)
04. Rise Again To The East
05. Babel (Death Of The Sun Worship?)