MIKA VAINIO and JOACHIM NORDWALL, Monstrance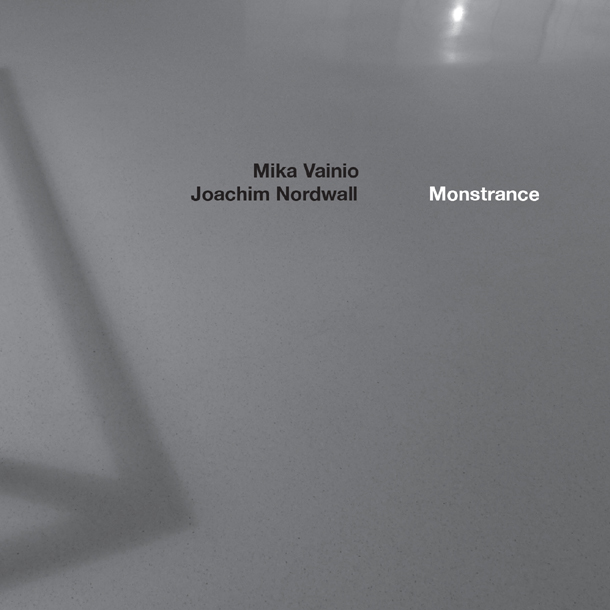 Di Mika Vainio abbiamo parlato e riparlato. Joachim Nordwall, in sintesi è uno degli Skull Defekts e la one-man-army della iDEAL. Vaino e Nordwall hanno molto in comune: lontani dai riflettori, basso profilo, preferenza per suoni nudi e per l'imperfezione, una marea di ascolti simili (anche se il secondo rockeggia un po' di più) che permette loro di spostarsi lungo una linea che unisce techno o dub a industrial, ambient e noise. Questo su Touch è il risultato di sette ore sette di registrazione, e basta. Luogo di ritrovo: gli studi berlinesi degli Einstürzende Neubauten. Da quello che si è capito, sono entrati, hanno lasciato cadere a terra i loro strumenti e si sono buttati su quelli dei cugini grandi, quello che chiunque di noi avrebbe fatto, e col sorrisone. Monstrance, come titolo, vale sia nel suo significato originario, perché qui il materiale è crudo, sia nel suo significato religioso, perché questa è una specie di Messa elettrica. Apici del disco: "Alloy Ceremony", dove basso e chitarra divengono un orrore pulsante (qualcosa che molti devoti all'ambient-guitar di questi anni vorrebbero essersi già inventati), "Live At The Crome Cathedral", dove quella stessa chitarra (presumo) è l'ultima cosa viva in mezzo a una specie di vento radioattivo, "Praseodymium" e l'enormità degli spazi che apre.
C'è poco da fare. Tra Touch, Vainio, Nordwall e un paio di buone tracce, questo disco si venderà da solo. Vedremo la sua longevità nel tempo, ma la qualità in un paio di casi è evidente.
Tracklist
01. Alloy Ceremony
02. Live At The Chrome Cathedral
03. Midas In Reverse
04. Irkutsk
05. Praseodymium
06. Promethium
07. In The Sheltering Sanctus Of Minerals