Marzo 2017 al Tetris: Okkultokrati, Benoît Pioulard, The Freeks, Mentors, Kerasphorus…
Riceviamo dal Tetris (Trieste) e pubblichiamo (ingresso riservato ai soci).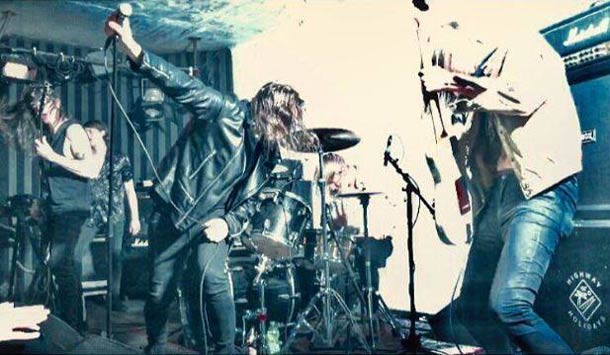 GIO 2 – KERASPHORUS [black/death metal, USA] + GRIME [sludge/doom, IT]
Diciamo solo due cose: i Kerasphorus sono l'altro progetto di Pete Helmkamp degli Angelcorpse, ancora più deviato. I Grime sono i Grime.
VEN 3 – ALESSANDRO POLLICARDI (songwriter): "Cambiamento" release show
L'ex Welcome Coffee inizia da noi il suo percorso solista. Con due guest musicians d'eccezione.
SAB 4 – GUFONERO [noise/sludge, TN] + GRUMO [death grind, BO]
Extreme Italian Underground at the height of his powers.
DOM 5 – MENTORS [shock rock, US] + DAMNED PILOTS [rock, stoner doom, IT]
Scorrettezza, il tuo nome è Mentors.
Biglietto a 5 Euro.
MAR 7  – Psyched Stone Night Vol X: The Freeks – Komatsu – Elbow Strike
Ex Nebula ed ex Fu Manchu, ma non ex rockstar. Ben due support act per una serata killer.
VEN 10 – TSO [alternative rock, TS] + LUCERTULAS [noise rock, VE]
Eroi locali e il rumore del Veneto.
SAB 11 – ACID FROG [psych, TS] + ROADKILL [weird rock, UD]
Come dicono i Roadkill: "Io non sono normale, ma non lo sei neanche tu". Ci vediamo, freaks.
DOM 12 – Mercatino pomeridiano e a seguire MARC O'REILLY [singer/songwriter, IE]
Il nostro nice & friendly DIY Bazaar ospita la next big thing folk/blues.
VEN 17 – SHANTI POWA SOUND [reggae showcase, BZ] + RDM // DubKali [dub djset]
Sesto appuntamento con Tetris Reggae Showcase: da Bolzano arrivano i "guerrieri pacifici" SHANTI POWA SOUND.
SAB 18 – BENOÎT PIOULARD [ambient/folk, USA]
"Benoît Pioulard finds beauty in the raw and corroded" (NPR).
Garantisce Kranky, una delle indie label più incisive di sempre.
VEN 24 – Licht und Blindheit: DER HIMMEL ÜBER BERLIN (post-punk, TS)
Bauhaus, Joy Division, Sisters Of Mercy. Le basi, insomma. Prima e dopo si balla con Roby Dark, Cosmo Cocktail e Wandervogel.
SAB 25 – OKKULTOKRATI [blackpunk, NOR] + BORDER BASTARD [deathpunk, IT]
Dalla Norvegia arriva uno dei gruppi-chiave del 2016: il punto d'incontro tra black metal, punk e band come Suicide e Killing Joke. Pubblicati da Southern Lord, 'nuff said. Biglietto a 5 Euro.