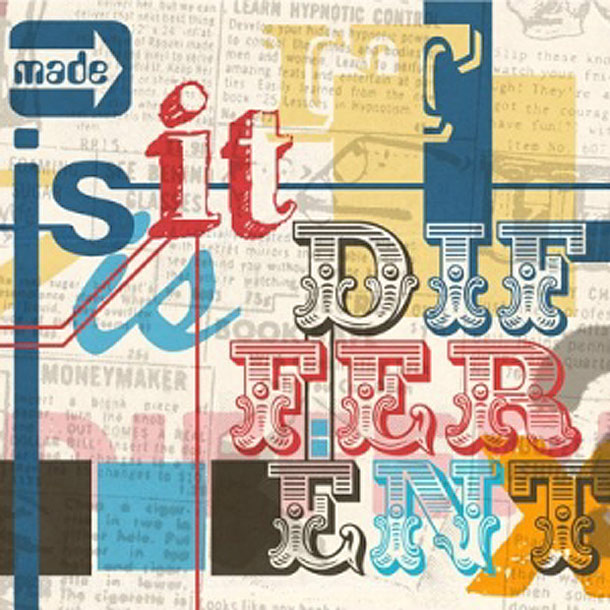 La popular music ha ancora bisogno di grammatiche come queste, altamente codificate e di facile consumo. Niente di più e niente di meno, considerazioni diverse non ce ne vengono in mente per ora. I Made sono in cinque, vengono da La Spezia ed amano il verbo rock and roll fino a perpetrarlo nella sua maniera più coerente possibile. Cavalcate western dignitose ("SF") che in "Necessary Disguise" si avvicinano pure al cow-punk, il tutto sempre da una prospettiva vagamente blue collar ed educata, da studenti che amano quel linguaggio alla follia (interessante l'incedere melodico di "The Meaning Of Your Life"). I ragazzi non accelerano tanto e non rielaborano il canone amato con chissà quali espedienti, vedi alla voce originalità (gente come Movie Star Junkies è lontanissima per compiutezza espositiva e performativa, quello è davvero un altro mondo).
Is It Different? è dunque lavoro copia carbone di tutte quelle sonorità che tanti di noi hanno ascoltato fino alla nausea e risponde ad uno scopo ben preciso: perseguire il divertimento senza grilli per la testa e passare una serata in compagnia di pochi amici fidati cresciuti solo a birra e r'n'r.
Il mattino successivo si torna, ahinoi, alla vita di tutti i giorni. Almeno i sogni e le passioni però non ce le possono togliere. It's only rock and roll but i like it, diceva qualcuno tanto famoso ancora oggi, e il motto è ancora valido, specie per i Made. Meno male aggiungiamo noi.
Tracklist 
01. Through Your Eyes
02. Norwegian Blue
03. Amazing
04. SF
05. She's Gone
06. To Be
07. Necessary Disguise
08. The Meaning Of Your Life
09. She Lies
10. Perfumed Garden