LIGHT OF THE MORNING STAR, Nocta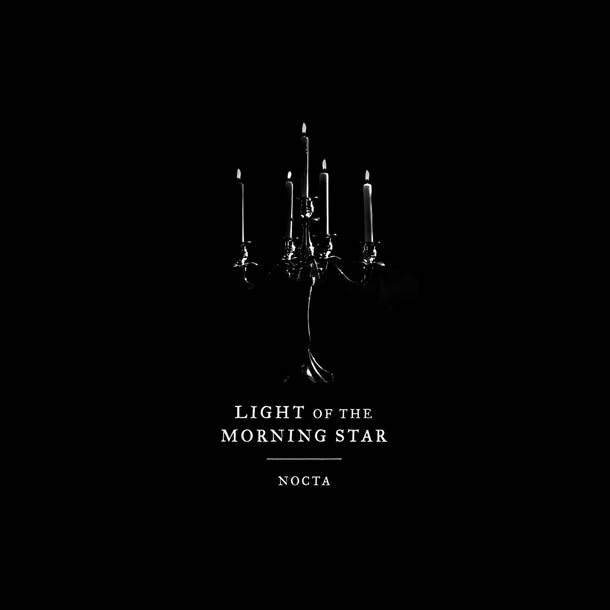 La tedesca Iron Bonehead mi ha leggermente spiazzato. Quest'etichetta da sempre è alfiere del death/thrash/black più putrefatto in circolazione, ma a questo giro pubblica il debutto di una one man band che al confronto è roba da intellettuali. Ho scritto one man band perché Light Of The Morning Star è il frutto della mente di tale O-A.
Il disco si sviluppa attraverso nove tracce dense, oscure e ammantate da una certa atmosfera mistica. Posso tranquillamente affermare che si tratta di un cantico alla notte, nelle sue mille forme e sensazioni. Il suono che traspare dall'album è sospeso nel tempo e nello spazio, mi sono totalmente immerso in esso, assaporandone la calma e la dolcezza. La voce di O-A è intensa e mai sopra le righe. Molte sono le influenze, che vanno dal dark fino a un certo tipo di black metal sinfonico, e il risultato è di ottima fattura. Lasciarsi trasportare da queste note, in un crescendo di pathos e coinvolgimento, sarà pura estasi per le vostre orecchie. Se chiudete gli occhi, vi sembrerà di essere in un bosco, rischiarato solo da un'intensa luce lunare, mentre i vostri sensi si assopiscono inalando incenso attorno ad un fuoco. Una sorte di morte-non-morte, in cui verrete trasportati lontano dalla realtà, in un sogno di pura estasi. Dischi come questi vanno ascoltati in assoluto silenzio, per coglierne l'essenza più profonda. Fatevi un favore, e immergetevi in Nocta.
Tracklist
01. Nocta
02. Coffinwood
03. Serpent Lanterns
04. Grey Carriages
05. Crescentlight
06. Oleander Halo
07. Ophidian
08. Lord of All Graves
09. Five Point Star