THE LIARS, The True Sound Of The Liars – Anthology 1985/1990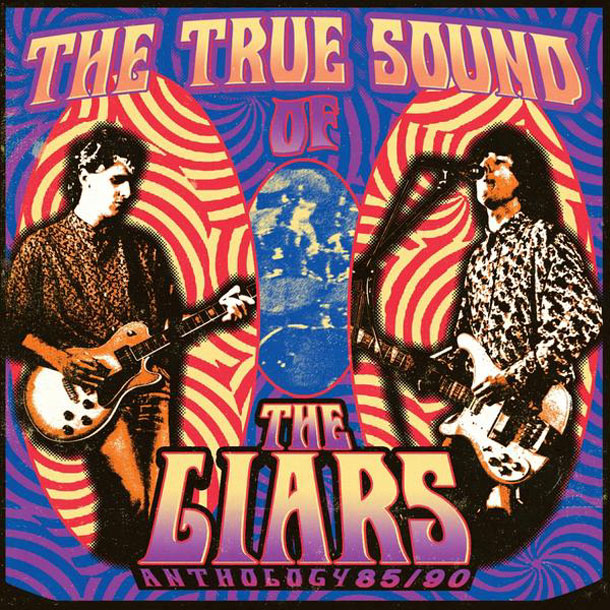 Big celebration time per Area Pirata, che con questa esaustiva antologia, inserita nella collana di ristampe "Eighties Colours Reissues", tributa in un sol colpo una band leggendaria quanto dimenticata, la scena neopsichedelica italiana anni Ottanta (di cui Pisa fu il cuore) e – non ultime – le proprie radici musicali.
I The Liars (ovviamente solo omonimi della band americana accasatasi su Mute) nascono come terza costola, insieme a Birdmen Of Alkatraz e Steeplejack, dei seminali Useless Boys, e infilano subito un demo, 86 Tears, qui nel secondo dischetto della compila, che già dal titolo sublima l'assetto di un movimento all'epoca furoreggiante nei corridoi underground europei, in un carosello di chitarre jingle jangle, levità wave quasi smithsiane e qualche affondo acido in territori paisleyani. Come non segnalare, poi, una spettacolare versione della sacra "Baby, Please Don't Go" di Big Joe Williams?
Con l'esordio su vinile Optical Sound del 1987, tutto nel primo dischetto, i bugiardi virano decisamente verso un wild side più garage ("She's Alright", "Changin' Face") e acido ('The Lady Knew"), sorta di preludio al masterpiece che uscirà su lp l'anno seguente, Mindscrewer.
Davvero un gran lavoro, quest'ultimo: il pezzo eponimo ha una tiro così Steppenwolf da farmi saltare in sella al primo chopper che vedo, e che non saprò nemmeno mettere in moto, mentre le California roads continueranno a snodarsi senza di me in "It Gets Wasted", pervasa da un forte odore di Cipollina, fino a convergere in un acid test a Frisco con l'ultralisergica "Her And Her Mountain'.
Un viaggione, insomma, se non s'era afferrata la sottilissima metafora. Fatevi un regalo allora, facciamocelo tutti: non lasciamo gemme del genere seppellite nel letame di cui è ricca questa nazione, ma tiriamole via e custodiamole gelosamente. E non temete: l'unico odore che giungerà alle vostre narici sarà quello dell'incenso e dell'erba buona.
Guaranteed.
Tracklist cd 1
She's Alright
That's In My Mind
Squeeze Her, Tease Her
The Lady Knew
Changin' Face
Mindscrewer
You Shock My Heart
It Gets Wasted
Dumb Generation
Her And Her Mountain
Bubble Gum
Wildwood Blooze
Tulips Of Haarlem
She's Crumblin' Down
Fire Illusion
Tracklist cd 2
Cold Girl
Flashin'
Satisfaction Guaranteed
Baby, Please Don't Go
Julia Red Hair
Lust For You
A New Start
Cold Girl
It's Not True
There Was A Time
A Dream Within A Dream
Just Like A Shadow
The Lady Knew
The Ghost On The Hill
Flashin'
Another Chance
For Your Love