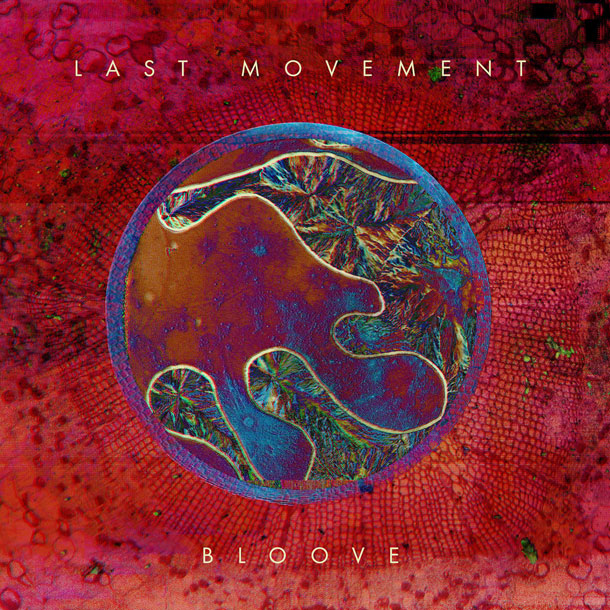 Per tanti la Bloodrock Records è un nome riconducibile unicamente al doom metal o al dark sound, visto che molti gruppi che produce sono di questi generi. L'etichetta genovese ha però da sempre un grande amore per la new wave e la psichedelia, e le band che ha tirato fuori in questi ambiti sono tutte molto interessanti: Infero, Der Noir, Winter Severity Index e persino Be Forest. Questo 2017 la vede alle prese coi Last Movement, quartetto romano dedito ad uno shoegaze sognante ed etereo. 
Bloove – nient'altro che una crasi tra le parole "blood" e "love" – è il primo full length della band, nel quale sono presenti le tre tracce già pubblicate su di un 7" e un ep. Il sound si rifà a nomi classici come Jesus And Mary Chain, Slowdive e My Bloody Valentine, ma guarda anche a formazioni più recenti come A Place To Bury Strangers e KVB. A differenza però di queste ultimi due, la psichedelia è un elemento molto più evidente e le strutture dei brani risentono di una forte influenza wave. La componente lisergica dei Last Movement emerge poi anche grazie a fuzz molto acidi come su "Fear Paranoia", "Sleepwalk" e "Your Icon". Più in generale, tutti i brani sono molto incalzanti, ideali ritmicamente per un djset darkwave, nonostante mantengano l'atmosfera "dilatata" tipica di chi usa molti riverberi in tutti gli strumenti, voce inclusa. 
La proposta dei Last Movement non è certo priva di concorrenza e di gruppi con un sound simile ce ne sono molti, soprattutto in ambienti più "hipster", ma Bloove, in ogni caso, risulta un disco fresco e coinvolgente, che sicuro può piacere a chi ama i nomi già citati sopra.