Scenes from the other side of the world. An interview with King Parrot
In spite of the quasi-annihilation of distances operated by Internet, there are still some underground scenes that are far-off and relatively little known to us [in Europe] and therefore full of interesting things ready to be discovered.
The cool thing of Internet is that one can listen to basically anything from everywhere. One living in, say, Milano, may become a die-hard fan of extreme metal from New Zealand, Japanese doom or desert rock from the deepest Patagonia. Of course, one then would also long to have the opportunity of seeing these distant bands live here. Eventually Europe is preferentially invaded by local and US bands whereas the contact with distant bands is not so easy due to difficult mobility (distances, cost of trans-continental and trans-hemisphere flights). For example it is the case of the very fertile South American, Australian and New Zealand scenes. Fortunately every now and then things go well, these distant bands manage to come up here and we can enjoy their gigs. This also happens thanks to the diffusion of infos via internet and to the consequent international support to the bands.
So here I would like to start exploring some of the most interesting features and entities in the scenes Downunder, and in particular Australia.
In spite of the strong relationship with the British culture, the music in that slice of Western World isolated in the Far East has got some peculiar features. Sometimes we see Australians as people who live well, and who are able to enjoy life with an attitude halfway between rough and easy-going, even if they live in one of the most inhospitable places of the world and their country has a rather tormented history. The Aussie population is also quite small but the production of music ios big, especially in the realm of heavy music.
Also in the underground heavy scene those two souls or attitudes live together: the Australian heavy music is often hard-hitting, even when it is just rock, but there is almost always a thin background of groove and carelessness: music with a nasty or rough face but, all in all, easy-going.
One of the bands that embodies this dual identity quite well is King Parrot, from Melbourne. King Parrot started out in recent times (2010) but involved/involves musicians with their feet deep into the Australian underground heavy scene since quite a while: Blood Duster, Cemetery Urn, Damaged, the thrash-groove metal and hardcore-punk scene, and then Sadistik Exekution, Destroyer 666, etc.
I am speaking about a bunch of guys who play an explosive mix of thrash metal and grindcore but who have choosen the name of a local pretty, colourful parrot!
The present-day line-up sees Matt Young aka Youngy on vocals, Ari White and Squiz (Andrew Livingstone-Squires) on guitars, Slatts Slattz (Wayne Slattery) on bass. As to drums, Rizzo (from Blood Duster) was in until 2012, but he was replaced during live exhibitions and now in studio (see below) by Matt "Skitz" Sanders (Sadistik Exekution, Destroyer 666 and many other bands). This is the same Skitz man who is collaborationg with Stephen O'Malley and Oren Ambarchi in Gravetemple and who is militating in the Australian experimental project Burial Chamber Orchestra.
King Parrot didn't take much in conquering the favour of the public with their 2011 debut ep adorned by a fat parrot and a few bones, and a title like The Stench Of Hardcore Pub Trash.
Soon many big things happened: the release of the 2012 debut full-length album Bite Your Head Off and the interaction with a substantially "heavy" label like Candlelight Records, plus nominations, rewards and articles at home and beyond and, recently, on Terrorizer as well. And many many many concerts and festivals in Australia and Asia, accompanied by the overwhelming enthussiasm of fans as well as of the organizers!
Due to King Parrot's frenzied live activity it was not so easy to hook Matt Young, the friendly and extremely kind vocalist and perfect performer, together with his band mates, of the Australian jolly and irreverent spirit.
Anyway, you just have to give a look to the band's photos, to the titles of some tracks and to the official videos (like the first one for track "Shit On The Liver" and the new one with the live version of "Bozo") to guess that with this bunch of metallers you are going to have a great time…
Hello Matt! Thanks for having been able to find some time for the interview! You guys started this band, King Parrot, not long ago and you are having a hell of a success. No wonder seen the fact that all of you are far from being sucklings in the heavy music scene downunder. Moreover you come from different experiences. So here comes the first "same old question": how did this adventure start and why on earth did you choose such a tricky name for your band? It sounds like a joke … But you guys like to joke, eh eh…
Ciao Marilena, here we are! Well, initially the band started with Ari on Guitar, Rizzo on drums and they asked me to sing. We've been through a few line-up changes until we have the line-up that we have today. We are all fans of this style of music, so we really wanted to create a new nasty sound while tipping our hats to the old-school that we love. In terms of the band name, well it's not so strange here in Australia, but I suppose its not a typical name for an extreme band. Parrot means annoying in Australian slang, so King Parrot means the boss of the annoying people.
Ah, now it makes sense, eh eh … King Parrot is a sort of supergroup for the Australia scene and beyond, both for stable members and session musicians. I mean, Blood Duster, Cemetery Urn, Cockfight Shootout, Damaged, Dreadnaught, and so forth … and if I think about your mate Matt Skitz playing drums with you guys, well, we may add Sadistik Exekution, Damaged, Destroyer 666, Grave Temple, etc. So, first of all, do you feel the "responsibility" of what your band is or you guys are just happily irresponsible, totally crazy and proud of it?
We are aware of that stuff, but that is in the past now and while the members are proud of what we've done previously, we are happy moving ahead with our new band. It seems to be going really well considering we have only been around for a few years, and I don't think we really feel responsibility. Part of this band is to put on a brutal yet visually entertaining live show, so being irresponsible and crazy is a part of it… to a certain degree.
You guys built up your past experience from different genres down there in the "southern suburbs". Would you like to summarize where you folks in the band come from music-wise and, well, this time personally, what your interests are in music in general and your reference, if any, for your chanting style and interpretation?
Personally, I have been a metal head since I was a young kid, my first concert was Poison when I was 8 years old. I have grown up with AC/DC and Black Sabbath on the stereo and started playing bass guitar when i was about 13. King Parrot is the first band where I have just been the vocalist. I love everything from early rock'n'roll to the harshest of black metal, so I like to be influenced by wide variety of stuff. King Parrot is certainly influenced strongly by the 90's metal sound and alot of the bands that came out of Australia in that time, some of which you mentioned before. There is a also a punk rock element that lends itself to the chanting style you mentioned.
King Parrot's style is broadly a hybrid between thrash, grindcore and hardcore-punk, really wild, fast and furious as it should be! But compared to other bands elsewhere you guys have also added groove and sense of humour that seems to be quite a feature in many Aussie bands. That was something also found in Blood Duster, brutality and sense of humour. You guys too are wild like beasts but you seem to be enjoying yourself a lot, eh eh…
Yes, we are wild beasts hahaha, and I think that is a lot of the fun with this band, there is no uniforms and rules about looking this way or that way, everyone is free to do whatever they want, and I think the personalities of the band members really come through. Our bass player Slatts likes to practise his stand up comedy routine in the middle of our gigs, where as Ari, our guitarist, looks like he wants to kill most of the time. It's a good combination and I think one of the things working for us is that element of "anything goes" at our shows.
Sense of humour is also behind the cool and, well, hilarious video of "Shit on the Liver". I mean, there is much parody, your mate that speaks like the Godfather, the black metal-styled face painting, not to forget the "Blaze in the Northern Suburbs" of Darkthrone memory … Did any "trve" black metallers get crossed with you? Well, in the video also rappers may feel uneasy, eh eh ….
Matt Young – I'm not sure, we haven't heard anything so I guess they didn't find it too offensive. At the end of the day we are just trying to do our own thing, and we don't really care about genres or whatever, if people can't respect you for being original then they are idiots. We love black metal as much as we love all the other music we are influenced by, so to churn out generic music was never on the agenda for this band. We have alot to thank for that video though, it has really helped us solidify ourselves as one of Australia's leading metal bands at the moment. The people we work with at Blackbox Films for our videos are really brilliant and creative and understand our band better than anyone. Particularly producer Dan Farmer who has been a big part of the creative process in our videos.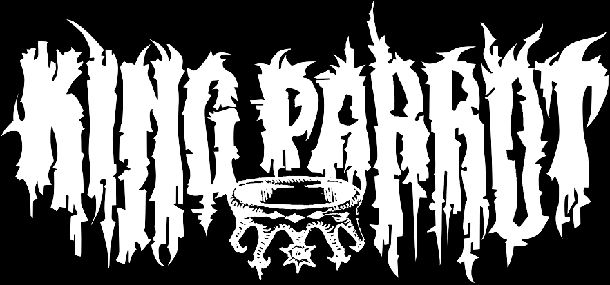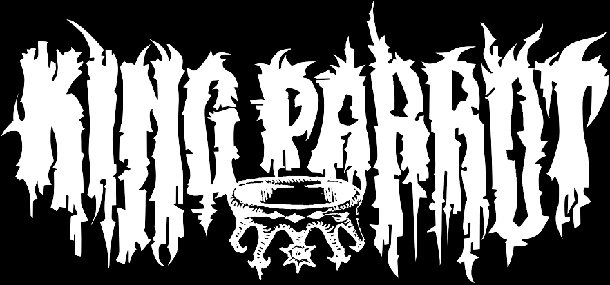 Why, you think, are you guys having so much success? You are allowed to exaggerate, eh eh … A friend from Australia saw one of your shows: a blast! What do you think is drawing many people to your shows and grabbing their attention most? Technical skills? Interpretation? And in which gigs and/or festivals did you guys have the best satisfaction?
I wouldn't say we are having 'so much' success… maybe 'some' success is a better way to put it. Our live performance is where we really excel and we try to put on the most raucous and intimidating show possible, while keeping it pretty light-hearted at the same time. One difference I notice at our shows is that people are mostly smiling when we are playing. That's kind of weird for an extreme band but it means people are having fun, and that is a good thing.
My curiosity: how much physical preparation is needed for sustaining wild gigs like those held by bands playing your genre? 
I like to warm up for at least 30 minutes or an hour before the show, just to stretch up and warm up my voice. I have also been trying to get fit and running alot. I have had a few injuries lately so I haven't been running as much, but we are about to have a month break from live shows, so I want to take that chance to heal my injuries and get fit again.
This thing about the gigs etc. brings on also a few questions about Oz fans and support. How difficult or easy is being an underground band in Australia? You guys have some big issues like huge distances to be covered within your country and for touring abroad. This is one of the many issues also for underground bands in America (both North and South) and even in Europe, even if distances are much smaller (but you add the cost of oil is big).
Yes it can be an issue, initially we had to invest alot of our own money into the band to travel and get ourselves established. The scene in Australia is pretty small and the distances are quite huge between shows, so we do find that we are flying a lot. We don't mind though, I think we all love doing it, so its no big deal for us. We are certainly looking forward to a chance to tour in the US or Europe where the distance between shows isn't so long.
And what about the fans in Australia? How is the support from fans and media? Is it possible in Australia to be in an underground band and live out on one's own music? Or is it just as utopic as elsewhere? And how is touring and exporting your wild music elsewhere in Asia? Here across the Atlantinc Ocean we tend to think Euro/US-centric but heavy scenes in Asia start getting quite something … And what about touring to the western countries? I read somewhere that you are getting there soon!
Here in Australia the support has been amazing. Because we bring a different element to extreme music I think we've been crossing over to punk and rock fans as well as metal fans, so the exposure for us in the media has been really good. Our video was nominated for an award in the Australian music video comp and our album has just been nominated as best heavy album by one of the mainstream newspapers in Melbourne. We are not quite living off the band though! We all do some work here and there to support ourselves, but the band is continually growing so we will see what the next chapter brings. We have recently signed with Candlelight Records and they are putting out our album around the world, so we are really happy that we can align ourselves with such an awesome label. We just signed with a really great booking agent in London too, so we are just sitting patiently and waiting for our opportunity to come.
As you mentioned, and as one can easily read around, your 2012 debut album "Bite Your Head Off" has been a great success. Are you guys already working on a new album? Does it feel different or awkward being under a big label like Candlelight Recs compared to the militancy in independent underground bands?
We are just starting to write the new album now, and now that we have a new drummer, Matt Skitz, it is taking shape to be a really nasty and brutal piece of work, just the way we like it. Having the support of Candlelight Records is something that we are really proud of and for a new band like us it is a really good platform for us to launch the band to the world. When the touring opportunities come we will be ready and fired up to make the most of it.
Matt, indeed, thanks a lot for finding the time for the interview! And I wish all the best for you guys and I do hope we'll be able to see King Parrot devastating the stages here in Europe!
Cheers, Marilena, and thanks again for your support!