Joshua Abrams' Natural Information Society il 24/4 a Tarcento
Riceviamo da Hybrida e pubblichiamo. Alla batteria c'è una nostra vecchia conoscenza, Frank Rosaly.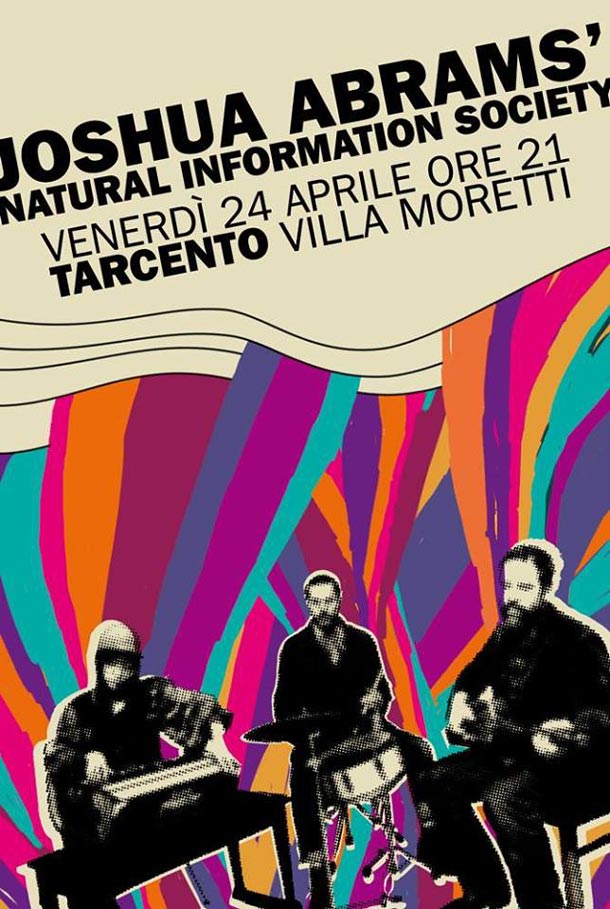 L'anteprima di Tarcento Jazz 2015 è affidata al progetto Natural Information Society, guidato dal bassista e compositore Joshua Abrams, affiancato per l'occasione da Frank Rosaly e Lisa Alvarado.
Il Natural Information Society trio è una sorta di ponte che unisce i suoni di Chicago alle suggestioni tipiche della musica tradizionale del Nord Africa, in una commistione ipnotica ed evocativa, capace di trascinare l'ascoltatore in un mondo che ritrova il contatto con la ritualità tipica della civiltà africana, mediata sempre dall'eccellente scuola dell'improvvisazione chicagoana.
L'ubiquità e onnipresenza di Abrams nella scena della musica improvvisata prova che è uno dei più laboriosi, creativi e prolifici bassisti: Joshua, infatti, è noto per le sue collaborazioni con Roscoe Mitchell, Godspeed You Black Emperor, Hamid Drake, Peter Brötzmann, Prefuse 73, Toumani Diabate, The Roots, Bonnie "Prince" Billy, Nicole Mitchell, Ballaké Sisoko, Joe McPhee, Tortoise, Rob Mazurek, Neil Michael Hagerty e molti altri. Ha composto le colonne sonore di "Steve James' Life Itself", "The Interrupters" e "The Trials of Muhammad Ali".
Joshua Abrams: contrabbasso, guimbrì
Lisa Alvarado: harmonium
Frank Rosaly: batteria
Ingresso: 5 Euro.
Per chi vuole diffonderlo, ecco l'evento su Facebook.