INFAMY, The Blood Shall Flow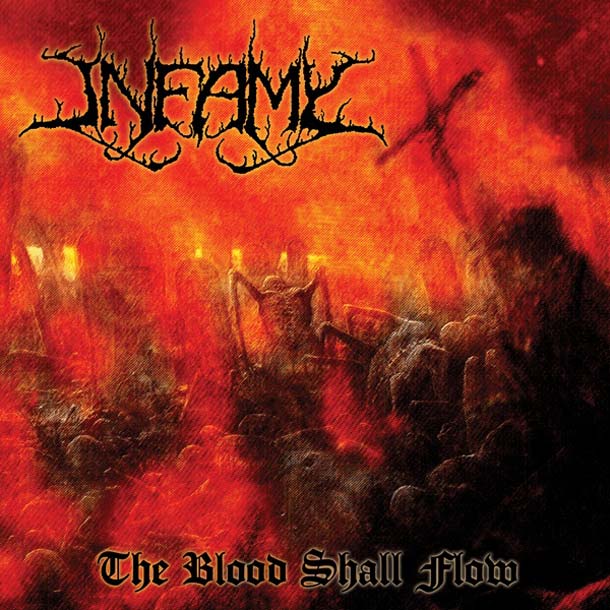 In un clima di rinnovato interesse per tutto il metal vecchia scuola, ogni tanto riemergono delle formazioni dimenticate e forse mai amate dal grande pubblico, ma per motivi che spesso fatichiamo a comprendere. A distanza di 17 anni dalla sua uscita, l'etichetta italiana Terror From Hell ci propone il primo e unico disco degli Infamy, band statunitense attiva dalla seconda metà degli anni Novanta, che ha pubblicato ben poche cose per ragioni a noi sconosciute: un demo (Count The Dead), questo The Blood Shall Flow e l'ep Burning Vengeance del 2001 (inizialmente autoprodotto, ma poi ristampato in 7" per la Unholy Domain Records). The Blood Shall Flow entrò in circolazione nel lontano 1998 per Qabalah Productions (Nunslaughter, Christ Denied, Internal Suffering), poi fu ristampato dalla Mercenary Music nel 2002 e dalla Blackend in doppio cd assieme a Got What He Deserved dei Christ Denied. Lo stile del gruppo emerge già dai primi minuti: death metal americano, molto oscuro, figlio della tradizione demoniaca di Incantation, Immolation, Morbid Angel e Deicide. Il sound è esattamente quello dell'epoca, niente di più, niente di meno: chitarre cupe e ribassate, voce ultraprofonda à la Craig Pillard e un songwriting monotono ma efficace. È anche l'ultimo lavoro col cantante/bassista Joshua "Jagger" Heatley, scomparso in quello stesso anno.
Con pezzi come "The Maggots Are in Me", "Salem's Burning", la title-track, "Bodily Dismemberment" e "Mass Cremation", The Blood Shall Flow è un ottimo esempio di come suonare al meglio il genere, cosa più che utile in un periodo come questo, in cui molti gruppi ancora sembrano non saper come fare. Il suo unico difetto, si diceva, è l'essere un po' ripetitivo, ma nell'insieme è più che godibile e farà la felicità degli amanti delle band più famose che ho menzionato, soprattutto di chi ha lasciato il cuore nella Tampa degli anni d'oro.
Tracklist
A1. The Maggots Are In Me
A2. Bodily Disembowelment
A3. Onslaught Of Carnage
A4. Cranial Implosion
A5. Putrid Infestation
B1. Salem's Burning
B2. Mass Cremation
B3. Lacerated
B4. The Blood Shall Flow
B5. Cryptobiosis