HHY & The Macumbas (House Of Mythology): brano in ascolto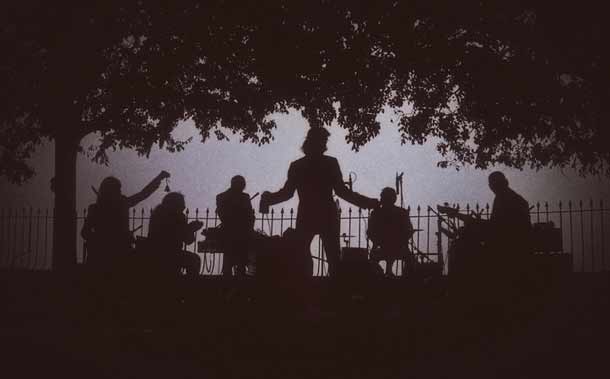 Beheaded Totem è il secondo album dei misteriosi portoghesi HHY & The Macumbas ed esce per House Of Mythology (Ulver, Hypnopazuzu, ZU93, The Stargazer's Assistant…).
João Pais, Filipe Silva, Frankão e Brendan Hemsworth alle percussioni; Álvaro Almeida, André Rocha e Rui Fernandes ai fiati. Guida questo ensemble ad assetto variabile Jonathan Uliel Saldanha, che definisce Beheaded Totem una lunga investigazione su percussioni, ritmi circolari, strategie dub, e sugli strumenti a fiato delle alcoliche marching band portoghesi (fonte: House Of Mythology).
"Wilderness Of Glass" è l'appetizer scelto dal gruppo in vista della pubblicazione dell'intero disco.