HAPPY FAMILY, Minimal Gods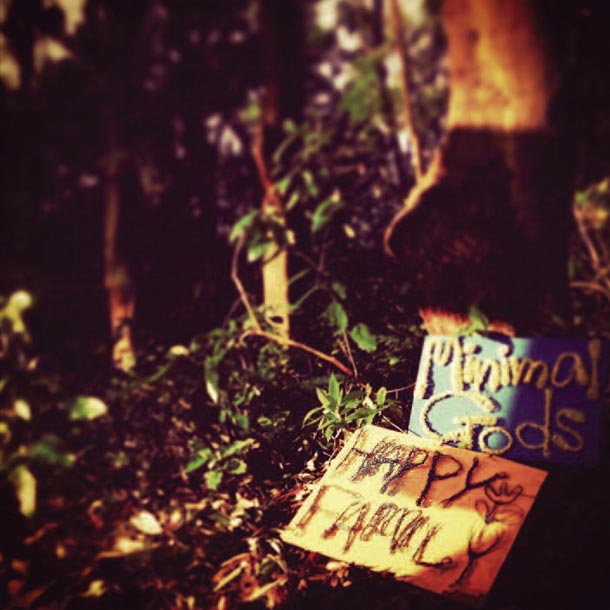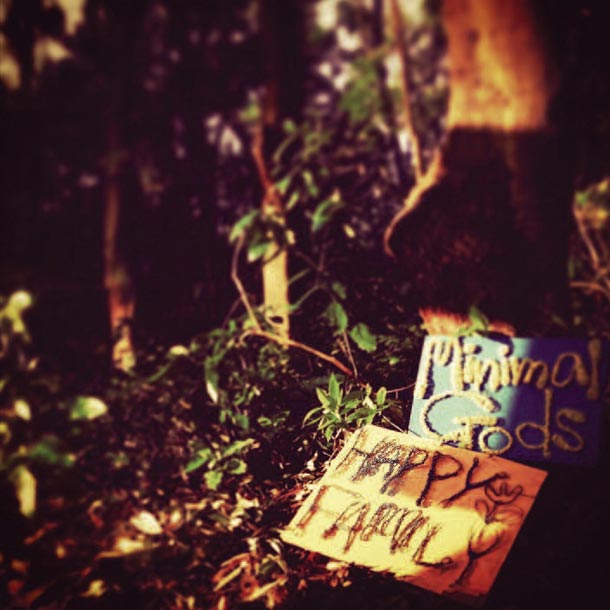 Our all-new songs consist of a couple of short phrases. Those phrases are played by each of the instruments depending on the stage of the song. We have put a kind of essence of minimal music into our songs. Minimal Gods is the symbolic expression of the essence.
Così il chitarrista Takahiro Izutani descrive gli artefatti sonori degli Happy Family, rappresentanti di punta del movimento Zeuhl. Si fanno influenzare da ciò che li circonda per l'esecuzione di brani strumentali, i cui titoli bizzarri si ispirano al compositore spagnolo Joaquín Rodrigo Vidre, al programma televisivo "Bird Human Contest" o al libro di John Maynard Keynes "The General Theory of Employment, Interest and Money" (1936). La loro vera fonte di ispirazione è altresì costituita dalla natura: There is an artificially arranged forest around Meiji Jingu Shrine. The forest was designed to develop into a beautiful shape in the future at the beginning of the construction plan. Now the forest around Meiji Jingu Shrine is one of the most beautiful forests in Japan. It seems like a huge Bonsai… Our composition on Minimal Gods is also planned to develop. We composed and designed our songs in detail with some simple materials from the beginning, and the songs will become altered and finally make a beautiful shape organically through many times of playing. The forest of Meiji Jingu Shrine is the symbol for our style of composition. L'idea di evolversi parte dal presupposto che traendo ispirazione da differenti forme espressive e scomponendo la musica in diverse parti sia possibile plasmare qualcosa di artisticamente significativo. Ciò che è stato esaurientemente definito come un incrocio tra Minor Threat e Mahavishnu Orchestra è impreziosito dalla tendenza di matrice progressive ad applicare molteplici variazioni a un pugno di composizioni fortemente strutturate. Concise come se si trattasse di bozze suscettibili di essere ulteriormente ampliate e modificate, si sviluppano separatamente avendo ognuna una propria identità definita, che si nutre di input alquanto diversi. Il tratto d'unione tra i diversi episodi può essere rintracciato nell'insistenza con cui vengono reiterate determinate soluzioni ritmiche e in un personale assemblaggio delle parti di cui sono costituiti, seguendo uno schema predefinito che a poco a poco si rivela nella sua meccanicità. Le pulsioni math rock sono venate da aperture chitarristiche di ampio respiro, che donano una parvenza di delicatezza a un dedalo di suoni cristallini in cui parrebbe scontato perdere le tracce di se stessi. Per poi ritrovarsi.