Glue-Lab e The New Noise presentano: Grime!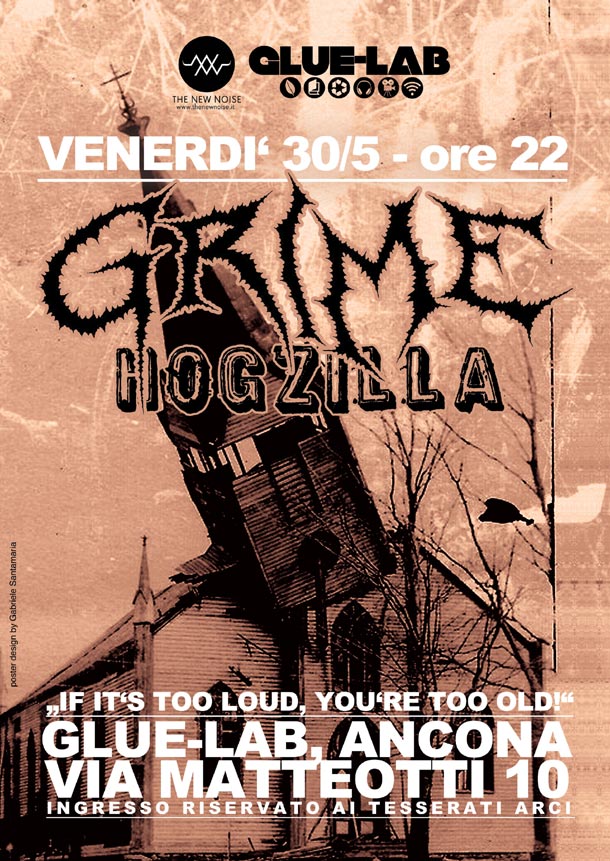 Ancona, Venerdì 30 maggio 2014, Glue-Lab.
Hanno impestato l'Europa prima coi Cough, poi coi 16. Con due dischi all'attivo per Mordgrimm, sono di ritorno dal Roadburn e dal Desertfest, i due più importanti festival doom/stoner europei.
Glue-Lab e The New Noise portano lo sludge digrignante dei GRIME per la prima volta da Trieste ad Ancona, ingresso gratuito. L'Adriatico è solo una palude più grande.
La recensione di Deteriorate (2013).
Un po' di live report: a Bologna e a Trieste.
+
HOGZILLA (Stoner)
nati nel 2011 dalle menti di Kotiomkin, Montezuma, Golcondha, Mestruophagia ed Egon Swharz.
Stoner a tratti diretto a tratti introspettivo, il tutto nel gusto tipico del Vino Cotto invecchiato in botte di quercia!
il loro primo disco "Touch The Apricot" è di prossima uscita.
Inizio concerti ore 22.
Ingresso riservato ai tesserati ARCI.
Fate girare l'evento su Facebook!