GIORGIO DURSI, Poetry Reading With Sound Footnotes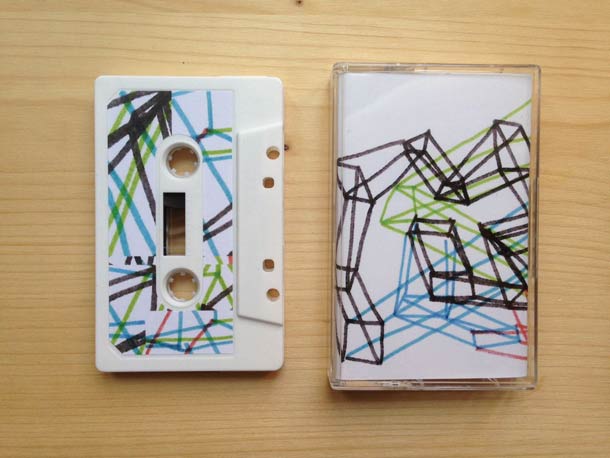 Con la pubblicazione del nastro di Giorgio Dursi Artetetra esordisce nell'ambito della poesia sonora, una forma d'espressione artistica che affonda le proprie radici nel Futurismo e passa per l'opera di poeti/musicisti come Henri Chopin, Arrigo Lora-Totino, Adriano Spatola e Giulia Niccolai. In questo segue le orme di chi in tempi recenti in Italia ha risvegliato l'interesse verso la sound poetry, mi riferisco a Holidays Records e prima ancora Alga Marghen. Musicista e performer di stanza a Berlino, Dursi – come i maestri del genere – esplora la musicalità dello strumento voce supportando la propria proteiforme tecnica di recitazione/canto con il suono di percussioni e oggetti di recupero. Il primo lato punta tutto sullo sbigottimento dell'ascoltatore. La convulsa glossolalia di Dursi, nel contempo cantilena infantile e litania magica, rimbalza contro scampanellii, fischi, ronzii, e suoni percussivi: l'esito, seppur fuori dal tempo e dallo spazio e difficilmente accostabile a qualcosa di già sentito in ambito strettamente musicale, lega in qualche modo le fantasmagorie di Ghédalia Tazartès allo sciamanismo terrificante dei Senyawa. Nella seconda parte Dursi si diverte a shakerare i fonemi e ad incanalarli in un flusso controllato, un po' Demetrio Stratos, un po' Carmelo Bene.
Poetry Reading With Sound Footnotes ha il merito di inserirsi in una tradizione, quella della sperimentazione fonetica, rivitalizzandola ed aggiornandola ai linguaggi correnti, fra tutti quello del noise e dell'elettronica contemporanea.