Ghost Tropic 009 – BXP Random Numbers exclusive mix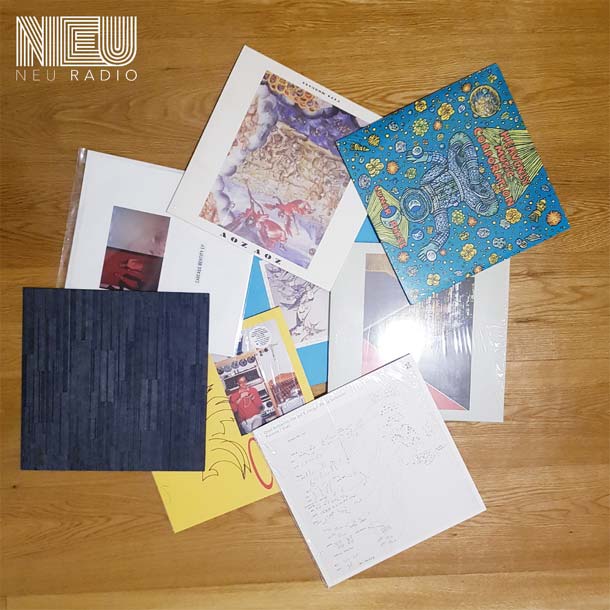 Alarico Mantovani questo mese propone un bel mix che il dj e produttore Carlo Mameli aka BXP ha realizzato appositamente per Neu Radio. Il mix si muove soprattutto nei territori dell'ambient e dell'industrial techno più esotiche ed esoteriche ma non disdegna passaggi più dub e avant: si apre con il nuovo 12" di Carcass Identity, che è già uno dei fiori all'occhiello della sua Random Numbers, e contiene anche un pezzo inedito che sarà incluso nel nuovo ep di BXP. Buon ascolto!
Playlist
Carcass Identity, Narrenschiff, Carcass Identity (Random Numbers)
Oren Ambarchi – Konrad Sprenger – Phillip Sollmann, Panama, Panama/Suez (A-TON)
Tav Exotic, Always The Same, Biocosmos (Vlek)
BXP, Ko Lanta (forthcoming on Random Numbers)
Rainforest Spiritual Enslavement, Bridgetown Dub, Venus Flytrap Exotica (Les Disques De La Bretagne)
Georgia Bellows, A Habitual Sway, Decouple Series (OOH-sounds)
XX?, Fuck The Rules Dub (feat Kamal Imani Rezawrectaz), V. A. Elsewhere CDXLIV (Crevette Records)
Zov Zov, Burning, Fata Morgana (Berceuse Heroique)
Cybe, Tropisch Verlangen, Chinatown (STROOM)
Ghost Tropic
Alarico Mantovani fluttua da vent'anni nell'etere: da Waiting Room, su Radio Kappa Centrale, fino a Thermos ed attualmente
Pangea
, su Radio Città del Capo, i suoi programmi hanno sempre lasciato il segno. Ghost Tropic è il nuovo programma mensile di approfondimento critico musicale che realizza per Neu Radio. Un concept freeform sperimentale che assume di volta in volta diverse sembianze: interviste, mix realizzati ad hoc da artisti e proprietari di etichette, retrospettive, anteprime e novità discografiche, analisi, interventi artistici di varia natura, incursioni ed escursioni.