GARAGE BOY, I'm Not Even Here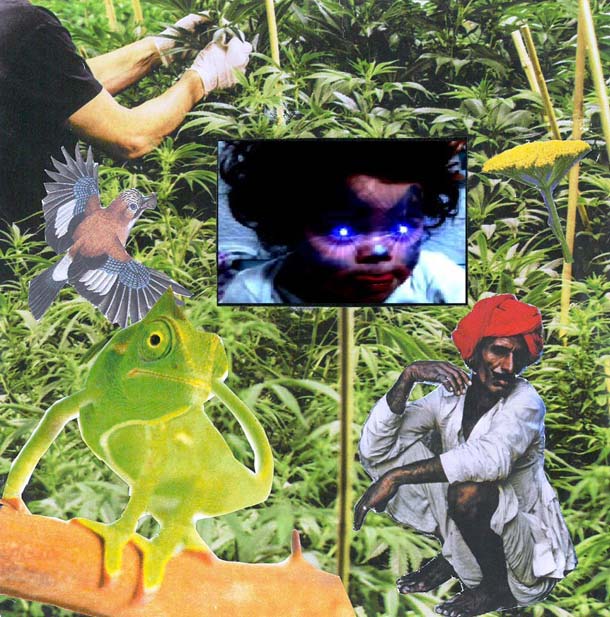 Pare che il musicista di origini tajike se ne sia tornato dalle sue parti, dopo aver vissuto e lavorato per qualche anno nel Sud Italia, in quella parte di Puglia fatta di sole e nuvole rade che è la Murgia. Peccato, sarebbe stato interessante ascoltare ancora le sue storie intime e aliene cantate come un busker alle prese con una piazza vuota ed assolata (questo è il terzo lavoro per la Lepers Productions, dopo Zutaten del 2009 e Gonzo Muziko del 2011).
"Another Way To Die" sembra la versione più storta di un blues, ma come lo potrebbero suonare i Pavement, solo più livida e spossante; medesimo discorso, più o meno, per l'indolente bellezza di "Nocturnal Greetings From The 7th Dimension". Va sottolineato che il ragazzo in teoria ha ben chiaro quello che è il suo vero obiettivo: costruire un mondo (ma restando comodamente nel proprio cervello popolato di piccole impressioni-avventure) sotto forma di brevi sketch-canzoni in salsa lo-fi (la bambina "Happy Troglodytes"), ma non riesce sempre nell'intento, dato che in "NeuroModulations (Live in Samarcand)" tira fuori dal cilindro un inaspettato pastiche sonoro che racchiude in un solo colpo krautrock e umori in salsa etno, per non dire poi del raga stralunato di "Amu Darya Delta Blues". In sostanza ci troviamo di fronte a un raro esemplare di musicista confuso, che non ha per niente – almeno in apparenza – le idee chiare, qualità che sempre meno si trova dalle nostre parti, dove abbondano gruppi e solisti "con tutte le cose a posto". Lui è "diverso", vi piaccia o meno.