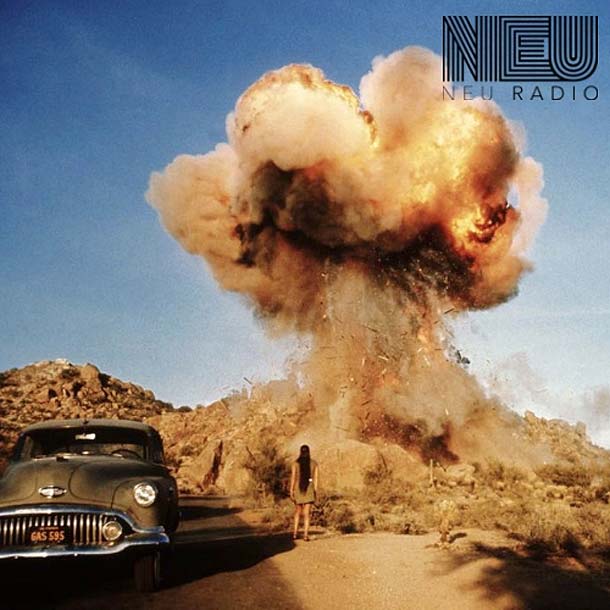 Easy Trip: percorsi cinematografici tra '60 e '70
Per la prima puntata parlata dell'anno Folk Bottom rispolvera le musiche dai sapori acid-folk ed etnico-estatici che fecero da colonna sonora per alcuni film epocali della fine dei Sessanta e della prima parte dei Settanta.
Playlist
Electric Flag – Peter's Trip (The Trip/1967)
Ravi Shankar – Chappaqua (Chappaqua/1966)
Pink Floyd – Green Is The Colour (More/1968)
Arlo Guthrie – Chilling Of Evening (Alice's Restaurant/1969)
Holy Modal Rounders – If You Want To Be A Bird (Easy Rider/1969)
Jerry Garcia – Love Scene (Zabriskie Point/1970)
Kaleidoscope – Brother Mary (Zabriskie Point/1970)
Buffy St.Marie – Soldier Blue (Soldier Blue/1970)
Incredible String Band – Be Glad For Song has No Ending (1970)
Bruce Langhorne – Ending (The Hired Hand/1971
Cat Stevens – Trouble (Harold And Maude/1971)
Third Ear Band – Fleance (Macbeth/1971)
Third Ear Band – Ghetto Raga (Fata Morgana/1970)
Paul Giovanni – Willow Song (The Wickerman/1973)
Popol Vuh – Untitled (Die grosse Ekstase des Bildschnitzers Steiner/1974)
Improved Sound Limited – Nine Feet Over The Tarmac (In Lauf der Zeit/1976)
Folk Bottom
Folk Bottom nasce dalla passione del suo autore Andrea Maria Simoniello per l'acid-folk americano ed europeo degli anni Sessanta e Settanta, interesse supportato anche da un profondo legame con tutto un filone di ricerca musicale d'ibridazione spiritual, tra natura e sacralità, folk, jazz e world music. Il risultato è una rubrica che affronta liberamente tre coordinate principali, quella del folk psichedelico e visionario tra passato e presente, la sperimentazione suoi suoni etnici del Mondo e una terza inclinazione verso le atmosfere dai sapori folk-ambientali più rarefatti. Folk Bottom abbraccia le innumerevoli sfumature sonore di contesti culturali e geografici diversificati, dove musica celtica, aria mediterranea, ritmi africani, misticismo orientale ed estatico folklore nordico possono fondersi con il jazz, il rock e l'elettronica, producendo di volta in volta ibridi affascinanti ed inesplorati. Dopo il suo periodo a Radio Città Del Capo, dal 2013 al 2016, il programma arriva su
Neu Radio
dal giugno del 2018. Dal 2014 l'ideatore collabora con l'etichetta milanese della Black Sweat Records, per la quale cura le presentazioni delle pubblicazioni discografiche.