EN NIHIL, The Approaching Dark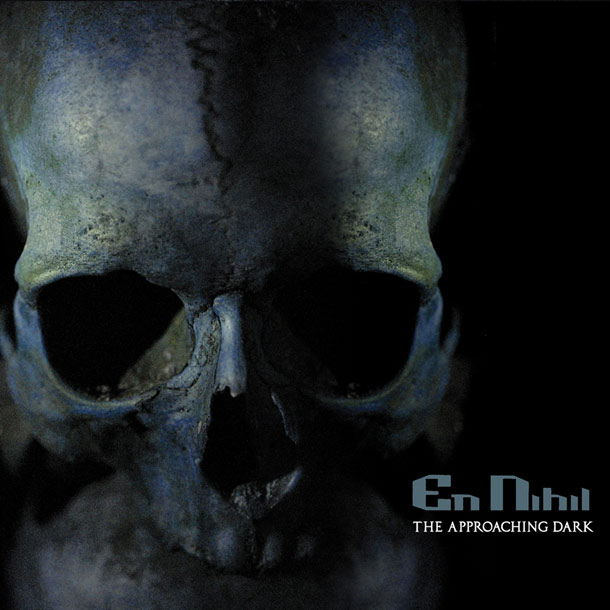 Non è il caso di fare finta: non so niente di En Nihil, che si direbbe il progetto solista di tale Adam Fritz, californiano, attivo con questa sigla sin dal 1994. The Approaching Dark esce ora per Eibon Records, un'etichetta che ha istinto ed esperienza per intercettare il meglio di ciò che proviene dalle varie galassie post-industrial: per esempio Caul, Navicon Torture Technologies, Amon e – forse con questo disco a qualcuno verrà pure in mente – Luasa Raelon. Adam Fritz, almeno qui, mostra la grande capacità di spaziare tra vuoti dark ambient (per l'appunto vicini a Caul) e roba da qualche parte tra Brighter Death Now, IRM e compagnia, un suono che brucia lo stereo da dentro, tra loop interminabili/ottusi, basse frequenze in ebollizione e botti elettrici che cadono come magli sul pavimento. In effetti un po' sembra di essere negli anni Novanta, ma in mezzo ci sono persino – ma dubito che copi da qualcuno – espedienti molto di moda di questi tempi, come quello di nascondere melodie elementari sotto cappe noise. Molto buoni i titoli di coda affidati a "Darkfall", una traccia mestissima nella quale l'equilibrio armonia/rumore muta ancora, come se una frase scarna di chitarra e alcune linee di synth fossero state scontornate in qualche maniera e riproposte ai consueti volumi ottundenti, come qualcosa che rimbomba all'infinito in un gigantesco palazzo abbandonato.
Dopo l'ascolto di The Approaching Dark, comunque, mi piace immaginare Adam Fritz come un signore serio e gentile che la mattina presto accompagna all'asilo gli Hair Police.
Tracklist
01. The Tombs Of Empire
02. Frozen Postures
03. The Hearts Relent
04. Human Animal
05. Futile Man – The Weight Of Absolution
06. Souls To Cease
07. Vulture Reign
08. The Approaching Dark
09. Darkfall