DEATHCULT, Beasts Of Faith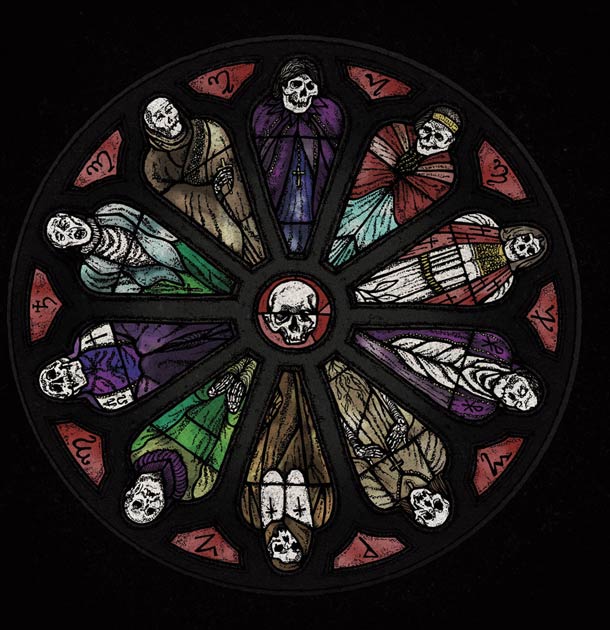 Avevo già avuto modo di mettere le mie grinfie sul demo del 2012 degli svizzeri Deathcult, dichiarando incondizionatamente il mio amore per il loro old school death thrash, ma con quest'esordio sulla lunga distanza chiamato Beasts Of Faith mi prostro adorante al cospetto del loro trono di sangue. I Deathcult suonano esattamente ciò con cui amo inzozzare ogni giorno le mie orecchie: death metal venato di thrash oscuro e melmoso; rozzo, blasfemo e senza tanti fronzoli. Possessed, primissimi Slayer, Necrovore, Slaughter, primissimi Entombed, Morbid, Nihilist, primissimi Death e Morbid Angel. Questi sono i nomi che mi saltano subito in mente quando ascolto questo disco. Riff bastardi e taglienti, con quel retrogusto crushing che vi farà sbattere la testa fino a perdere i sensi. Una voce maligna e catramosa, che vi vomiterà in faccia il suo disprezzo e la sua voglia di farvi a pezzi. Basso e batteria martellanti e senza pietà alcuna. Vi segheranno in due senza tanti complimenti. Sul disco troneggia lo schifo più assoluto, il dileggio per tutti e tutto. Ogni tanto fa capolino un minimo di melodia, nelle linee vocali come nei riff, ma serve solo ad aumentare il pathos degli stacchi prima che le vostre budella vengano divorate da accelerazioni brutali. Segnalo poi la copertina, in cui viene fatta bella mostra di chi siano le reali bestie e quale tipo di osceno credo portino avanti.
Gruppi come i Deathcult tengono viva più che mai la fiamma del metal estremo, mangiandosi senza remora alcuna un bel po' di band in circolazione al giorno d'oggi. Long live death metal!