CRAVING ANGEL, Redemption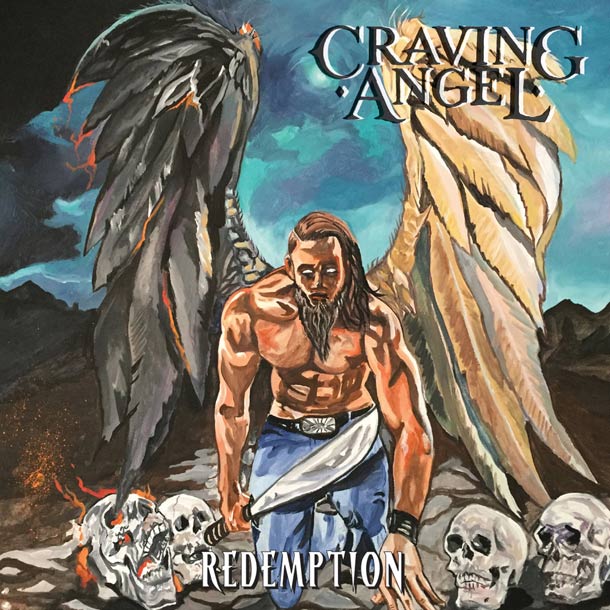 I Craving Angel sono una delle innumerevoli band americane le cui radici affondano negli anni Ottanta e che, pur avendo suonato anche in locali noti (The Troubadour, The Roxy, Metal House…) e avendo inciso un numero consistente di brani, non sono mai arrivate a firmare un contratto discografico.
La loro storia inizia nel 1984 e si protrae sino al 1994, anno fatidico per molte formazioni di quel periodo: come tanti altri, si sono avvicinati al traguardo, senza raggiungerlo.
È la sempre attenta Minotauro a interessarsi a loro con Dark Horse (2014). I membri del gruppo vanno e vengono: l'unico superstite della vecchia formazione il cantante Buddy Hughes, in quest'occasione accompagnato da Jim Cassidy ed Erick Wright.
Redemption è un concentrato di hard'n'heavy dal retrogusto rock'n'roll, proposto con energia e passione. L'unica sua pecca è imputabile a una registrazione poco incisiva, eppure alcuni brani sono davvero riusciti e nel complesso il disco scorre piacevolmente.
Dispiace solo che, avendo a disposizione diciassette tracce, non abbiano preferito registrarne meno ma con maggior professionalità, in modo da ottimizzare il risultato.
Come recitano le note biografiche pervenute a The New Noise: Hold On To Your Dreams!
Tracklist
01. Dirty Girls
02. Crash and Burn
03. Chicaboom
04. Hells Waiting
05. Roses Are Red
06. Outta My Way
07. Freak Show
08. Bad Voodoo
09. Everything I do
10. Gonna Party
11. Dirty Little Secret
12. Dream Chaser
13. She's No Lady
14. Gonna Getcha
15. New Day
16. Prima Donna
17. Roses are Red (acoustic version)