CLARICE JENSEN, For This From That Will Be Filled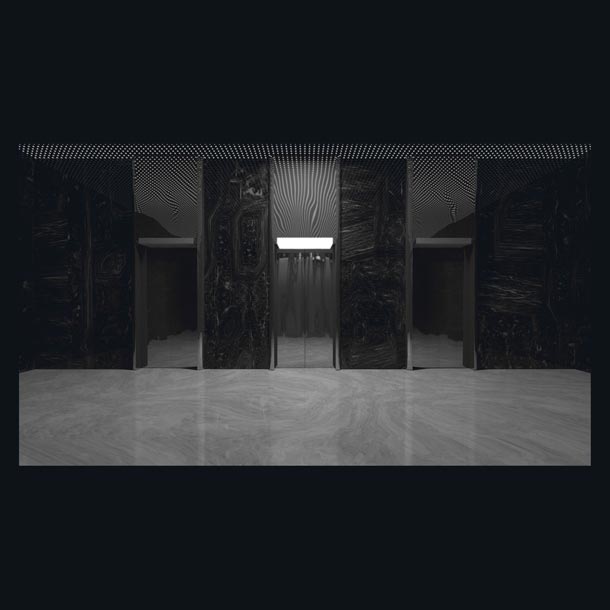 Quando penso all'americana Clarice Jensen, direttrice artistica dell'ACME (American Contemporary Music Ensemble), ho solo Hildur Guðnadóttir come riferimento o quasi, ma comunque non so dire bene quali e quante similitudini o differenze ci siano tra loro: sono tutte e due violoncelliste che prendono le mosse dalla tradizione ma si muovono in ambito indie, lungo quel confine tra ambient e classica presidiato da etichette come appunto Miasmah, Touch o Kranky (quest'anno Clarice appare in No. 4 di Christina Vantzou, e non è la prima volta che la sua strada si incrocia con quella di artisti sul catalogo della casa discografica di Chicago). Clarice e Hildur, inoltre, hanno collaborato entrambe sia con Francesco Donadello, sia soprattutto con Jóhann Jóhannsson, da poco scomparso: "bc", prima traccia di For This From That Will Be Filled, nasce proprio da un'idea di Jóhannsson e sembra poggiarsi su di un tape loop di violoncello leggermente al ralenti, che induce malinconia e uno strano torpore, sensazioni familiari per chi conosce il genere. I loop sono protagonisti anche del secondo pezzo, "Cello Constallations", ideato dal compositore classico contemporaneo Michael Harrison e abbinato dal vivo ai visuals di Jonathan Turner: Clarice, tramite pedali, reitera e stratifica un certo numero di suoni del suo strumento, un'operazione minimalista che alla fine pare "Music For 18 Musicians" di Reich. È l'altro lato del disco, che ospita solo la title-track (due sezioni per un totale di 23 minuti) a essere esclusivamente a firma Jensen, ma la sfida rimane la stessa, cioè far coesistere background classico, essere umano e armamentario elettronico, anche trasformando in alcuni frangenti il proprio suono: la prima parte, più breve, è la meglio riuscita in questo senso, perché sembra di sentire un synth e di fluttuare nello Spazio.
Troppo bella, colta ed elegante per stare su queste pagine: qualcuno penserà che sia un complimento, qualcun altro no,  e tutti avranno in qualche modo ragione.