CHRIS TENZ, Nails Through Bird Feet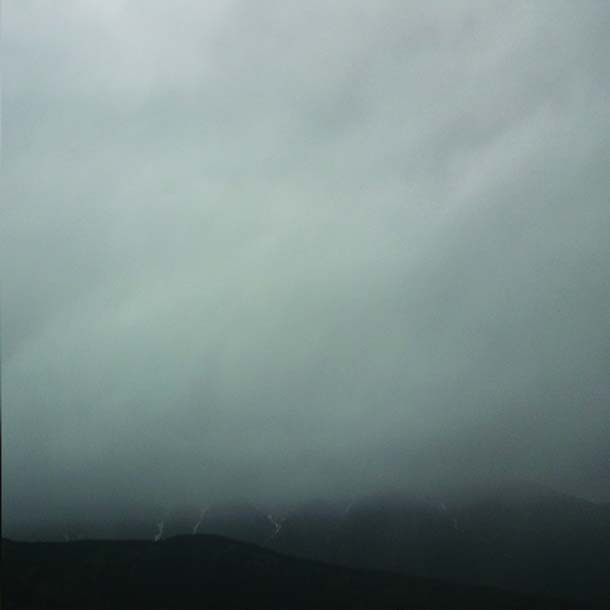 Nails Through Bird Feet si rivela essere un album delicato a partire dalle prime note di "Cunty", caratterizzate da quell'incedere in apparenza distaccato, preludio a qualcosa di vivido. La chitarra che introduce il brano lascia intravedere una sorta di mutamento in atto, come se quello che l'artista canadese ha da dire fosse fin troppo personale per poter essere espresso in maniera ordinata, usufruendo di una produzione limpida e tutto il resto: Chris Tenz sputa fuori se stesso in maniera concitata, sincera al punto da far sì che la sua voce si spezzi. La musica proviene da lontano e sovente si avventura in incursioni ambient, per poi tornare a essere cantautorale e sommessa come se ciò che le esigue parole pronunciate intendono esprimere necessitasse di una forma ben precisa. Ciò che resta di "Left Glimpses" è proprio quest'esigenza impellente di lasciare una testimonianza del proprio passaggio, riuscendoci anche nei frangenti in cui il segnale di vita si perde e le melodie paiono svanire nel nulla, coperte da frequenze radio indesiderate. In "Nail Through Bird Feet (Part Three)" vi è una chiusa psichedelica in cui permane il grigiume di cui è pervaso l'album, ma che assume le sembianze di un canto liberatorio. Per riniziare.
Slowwank pubblica in formato lp Nails Through Bird Feet e lo arricchisce della presenza di un bonus 7" e di una cassetta contenente materiale che in qualche modo, seppure di natura diversa da quello incluso nell'album vero e proprio, meritava di essere condiviso o – più semplicemente – espulso dal proprio io per purificarsi: The purpose of releasing the cassette with the record is to let go of ideas I've had that I was never entirely comfortable with; I spent a year preparing them and finishing them so that I can finally give myself a fresh start musically. Whatever I end up making next will hopefully not be distracted by five years of work never feeling finished. E così ci si ritrova a fare girare sul piatto "Pisco", che nel suo essere l'episodio maggiormente rifinito tra quelli proposti, conduce alla conclusione affidata a "Glimpses (Doubt)". Alla realizzazione del disco hanno partecipato numerosi amici di Chris Tenz, tra cui Richard Adams (Hood/The Declining Winter), Fieldhead, Tape Loop Orchestra e Machinefabriek. Ognuno di essi ha aggiunto una sfumatura a un album che nel suo essere dolente non potrà non sfiorare il vostro cuore.