CATERINA BARBIERI, Patterns Of Consciousness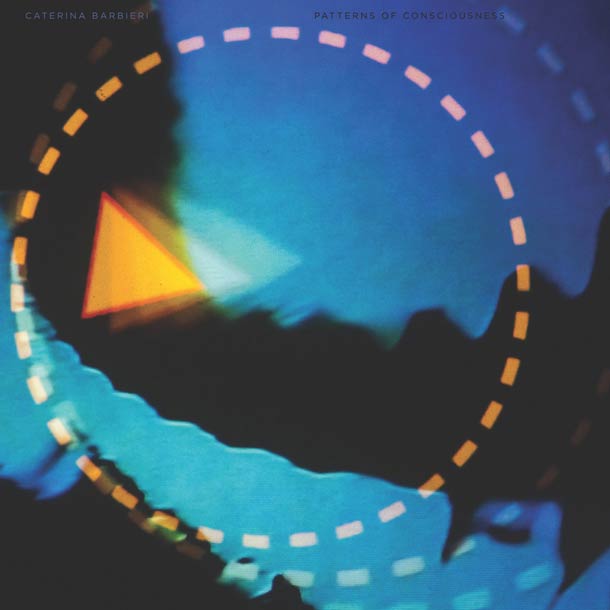 Purtroppo abbiamo una tradizione negativa con Caterina Barbieri, cioè quella di parlare in ritardo dei suoi dischi, ma in compenso a suo tempo le abbiamo dedicato un approfondimento e un'intervista.
In Patterns Of Consciousness Barbieri è minimalista sin dall'equipaggiamento: parte da un oscillatore armonico (Verbos Harmonic Oscillator) e da un sequencer (ER-101 Indexed Quad Sequencer) per creare dei mattoncini coi quali costruire qualcosa di più grande, affascinante per la coerenza tra il generale e il particolare. Come in passato, al netto delle evidenti differenze tra la durezza di Vertical e le melodie di Patterns Of Consciousness, lei prova a farci piacere la matematica e la geometria, creando un mondo pulitissimo tanto quanto i suoni analogici che orchestra, in cui farci sedere tra Pitagora e i Kraftwerk a contemplare quanto è artista il logos. C'è anche l'idea, programmando questi suoni e provando a vedere che succede a cambiare alcune variabili, di sbloccare qualcosa nelle nostre teste, farci vedere combinazioni a cui non eravamo ancora arrivati, un po' come il cervello elettronico che, dopo che noi lo abbiamo progettato, ci aiuta a fare cose che per noi da soli sarebbero impossibili. Ma si va forse troppo oltre: questi oggetti che a un certo punto paiono muoversi e avere vita propria sono anzitutto molto belli, specie per chi è appassionato di pionieri elettronici, e può già bastare così.