CASS MCCOMBS, Big Wheel And Others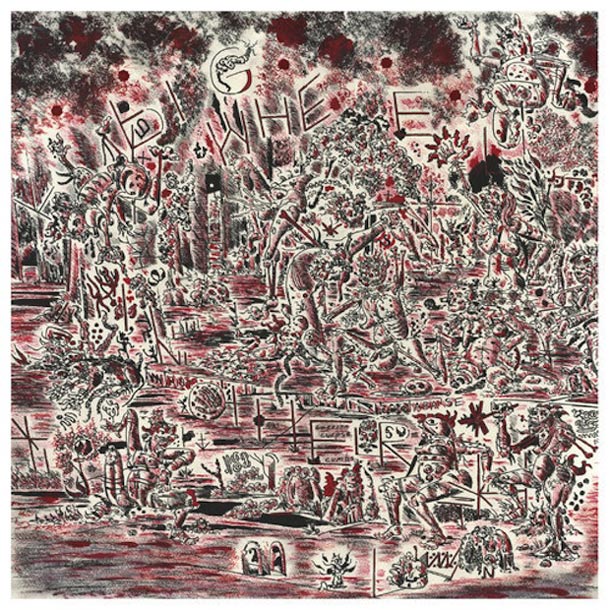 Lo sanno anche i sassi: quando arriva il doppio vuol dire che l'autore ha davvero qualcosa da dire. Anzi: che ha davvero molto da dire. Poi ti viene da ripensare a quanti doppi avrebbero potuto essere dei capolavori se ridotti a singolo, e allora è lì che rifletti su dischi come Big Wheel And Others, settimo lavoro in studio dell'ancor giovine Cass McCombs.
Cass è uno che si fa amare per il suo essere uno zingaro nell'anima e nella vita, uno di cui si apprezzano anche le varie debolezze e discontinuità: nei dischi precedenti ha sempre regalato canzoni degne di cotanto amore, però senza mai arrivare a inanellarne almeno dieci di fila, in modo tale da sfornare il cosiddetto disco della Madonna. Non ce la fa nemmeno a questo giro, poiché i ventidue brani dell'album non stanno tutti sullo stesso livello: i colpi di classe non mancano, ma sono alternati a momenti più deboli, che però non sfociano mai nella banalità. Istanti di sferzante elettricità lasciano spazio ad altri più intimisti, dove fanno capolino timbriche acustiche e quindi più morbide, nelle quali si rintracciano anche gli episodi meno riusciti a livello di scrittura, fin troppo derivativi nel loro ricalcare i vecchi stilemi folk intrisi di country-rock.
Fa poi piacere, in "Brighter!" (presente in due versioni), riascoltare la voce della compianta attrice Karen Black, che già aveva duettato con Cass in "Dreams-Come-True-Girl", traccia d'apertura di Catacombs.
Il cantautore californiano non riesce a fare il salto di qualità in cui molti speravano. Big Wheel And Others si rivela un disco del tutto piacevole, ricco di buoni spunti e ottime canzoni, ma è discontinuo come la carriera del suo autore, che ancora non ha trovato la giusta quadratura per fare un discone degno del suo talento. E qui vien da chiedersi: e se avesse scelto i pezzi migliori facendo un album singolo, che ne sarebbe venuto fuori? Bella domanda. Visto come sono andate le cose, non resta che affidarsi al tasto skip e a una prossima buona uscita.
Tracklist
Disc 1
01. Sean I
02. Big Wheel
03. Angel Blood
04. Morning Star
05. The Burning Of The Temple, 2012
06. Brighter!
07. There Can Be Only One
08. Name Written in Water
09. Joe Murder
10. Everything Has To Be Just-So
Disc 2
01. It Means A Lot To Know You Care
02. Dealing
03. Sooner Cheat Death Than Fool Love
04. Satan Is My Toy
05. Sean II
06. Home On The Range
07. Brighter! (Featuring Karen Black)
08. Untitled Spain Song
09. Sean III
10. Honesty Is No Excuse
11. Aeon Of Aquarius Blues
12. Unearthed