BLACK MOTH, Condemned To Hope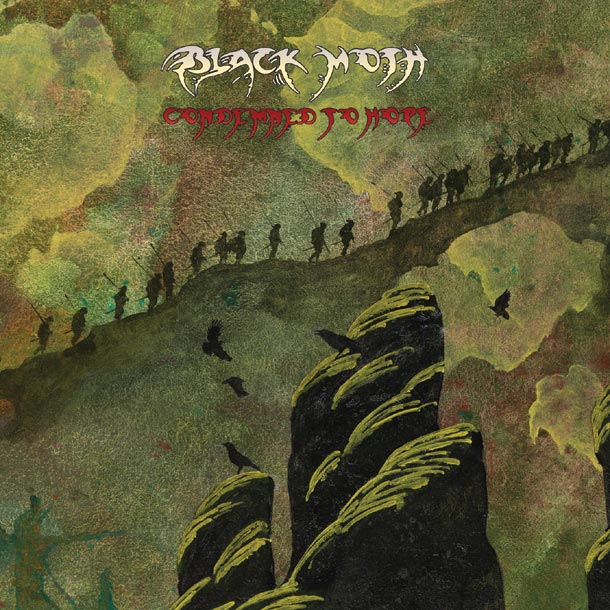 Già autori di The Killing Jar (2012), i Black Moth tirano nuovamente su la serranda della sala prove e stringono amicizia con Nico Carew, chitarrista che per caso passava per i sobborghi di Leeds con un disco degli Yes sottobraccio. Devono essersi soffermati a osservarlo un po', prima di ritrovarsi tra le mani un artwork curato proprio da Roger Dean. A spasso per le umide lande inglesi con le loro chitarre fumose e un look da frequentatori del Bar della Stazione, tra una birra e l'altra trovano il tempo di comporre brani fatti apposta per invogliare l'ascoltatore a scrollarsi dal divano. Il timbro vocale di Harriet Bevan contribuisce ad ammantare "Set Yourself Alight" di una patina garage, in parte riscontrabile anche nella produzione curata da Jim Sclavunos (Nick Cave & The Bad Seeds, The Cramps, Grinderman). Esemplari in questo senso "Looner" con quel suo grattare le corde e "Red Ink" nell'essere sospesa tra richiami a un passato lontano (a cavallo degli anni Sessanta e Settanta) e incursioni in territori affini alla scena doom di Baltimora. Ne risulta un album all'interno del quale sono rintracciabili echi provenienti da stili in apparenza distanti, assorbiti e riveduti alla maniera dei Black Moth.
Nel momento in cui andiamo on line, Condemned To Hope è in ascolto su Metal Hammer.