BILL BROVOLD & JAMIE SAFT, Serenity Knolls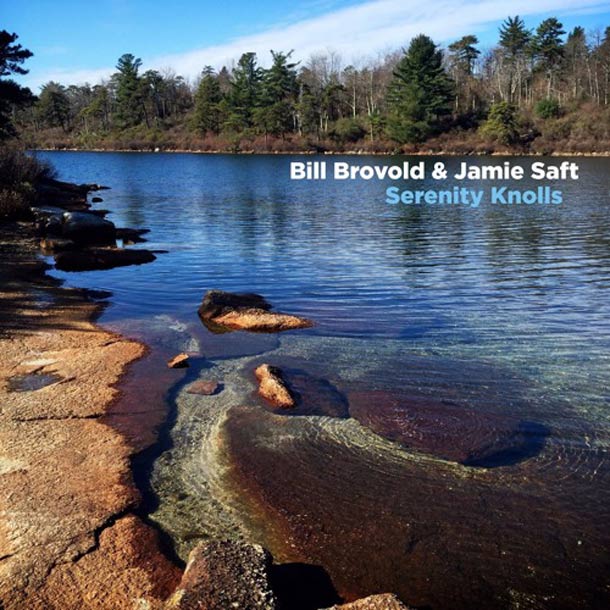 Serenity Knolls sancisce la collaborazione artistica tra due musicisti noti per avere realizzato dischi in linea di massima distanti dal contenuto di questa nuova pubblicazione a opera di RareNoiseRecords. Brovold e Saft si sono incontrati in un periodo in cui entrambi vivevano nella Husdon Valley e hanno trovato l'uno nell'altro un amico, oltre che un compagno di improvvisazione. Laddove il primo (Larval, Rhys Chatham Ensemble, East Village Orchestra e Zen Vikings) è un costruttore di strumenti e maestro dell'improvvisazione, il secondo (New Zion w. Cyro, The New Standard, The Dreamers, Electric Masada, Ben Goldberg, Moonchild), nativo di Flushing Queens e laureato presso Tufts University e  New England Conservatory Of Music, tra le altre cose autore delle colonne sonore dei documentari Murderball (nominato all'Oscar, 2005) e God Grew Tired Of Us (2006), deve la sua fama alle doti in veste di esecutore al piano e alle tastiere analogiche, nonché alle collaborazioni con Joe Morris (Slobber Pup, Plymouth, The Spanish Donkey), John Zorn, Bobby Previte, Merzbow, Wadada Leo Smith e Roswell Rudd.
In quest'occasione suonano entrambi la sei corde – Brovold predilige le Guild, mentre Saft ricorre all'utilizzo di chitarre resofoniche Dobro e lap steel ("Bemidji", "No Horse Seen", "Greybull") – in un alternarsi di rimandi alla tradizione country e bluegrass, cui Saft si avvicinò da ragazzo ascoltando Bob Dylan. Le tracce strumentali incluse richiamano la vastità e la solitudine dei paesaggi americani, inglobando al loro interno una sottile nostalgia per i tempi passati e richiamando sin dal titolo uno stato mentale alterato (Serenity Knolls è il nome del rehab in cui, nel 1995, morì Jerry Garcia) che ammanta "Silent Midpoint" di un retrogusto vagamente psichedelico. Ne risulta un album (disponibile in formato digitale, cd e doppio vinile) ricco di fascino, di quelli che plasmano un'atmosfera personale e riescono nel tentativo di cullare l'ascoltatore introducendolo ai suoi stessi sogni. Notevole.
Tracklist
01. Sweet Grass
02. Mitchimakinak
03. Saddle Horn
04. Wendigo
05. Thermopolis
06. The Great American Bison
07. Bemidji
08. No Horse Seen
09. Splintering Wind
10. Greybuli
11. Serenity Knolls
12. Silent Midpoint.