BEAT DEGENERATION, Dream Machine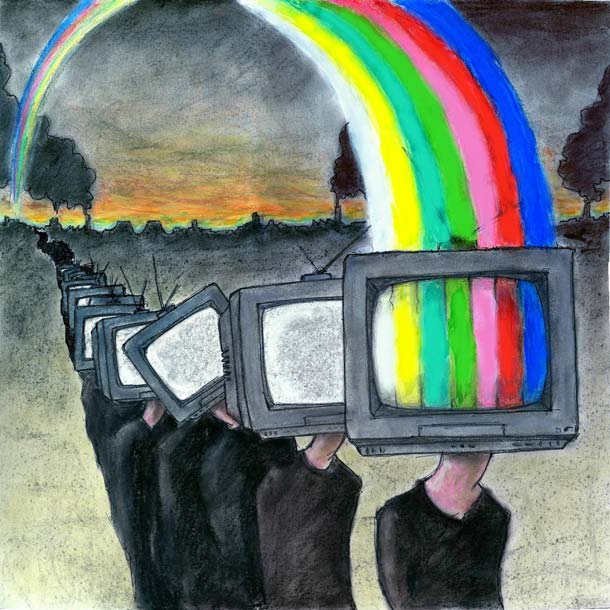 Avete presente la serie tv Bayside School, quella che andava in onda su Italia 1 negli anni Novanta? Bene, ricordate quell'episodio in cui il protagonista Zack riusciva ad entrare come cantante nella band più figa della scuola? No? Ok, in realtà questa puntata non esiste, me la sono appena inventata. Se fosse andata veramente in onda, la band suonerebbe grossomodo come questi Beat Degeneration.
Il loro power pop ha sì una chiara ascendenza Sixties, ma che curiosamente appare filtrata attraverso il gusto e la sensibilità di un adolescente anni Novanta. Cosa piuttosto singolare visto che la mente e il braccio del progetto, Guido Giorgi, transitato anche attraverso le porte girevoli dei Jennifer Gentle, in quegli anni era praticamente ancora in fasce. In Dream Machine c'è tutto quello che pensereste di trovare in un disco del genere: assoli, coretti, schitarrate acustiche, la distorsione che parte proprio quando uno se l'aspetta, la ballad, "Sweet Louise", che è veramente dolce quanto il titolo suggerisce. Anche quando sembrano svariare verso altri generi, il dream pop alla The Pains Of Being Pure At Heart o la psichedelia in acustico alla Ty Segall, il tutto appare comunque generosamente glassato. Ogni tanto si sentono un po' di rumorini e voci trattate, messi lì a sporcare il tutto, ma l'insieme rimane sempre molto easy, al limite del tormentone.
Il primo aprile è uscito il nuovo Weezer: chi ha ancora piacere a comprarlo forse apprezzerà anche questo disco dei giovani triestini.