Awella Mixtape, puntata del 5 aprile 2016
Questa settimana Avella in qualche modo risale sino ai Silver Apples, mai troppo celebrati.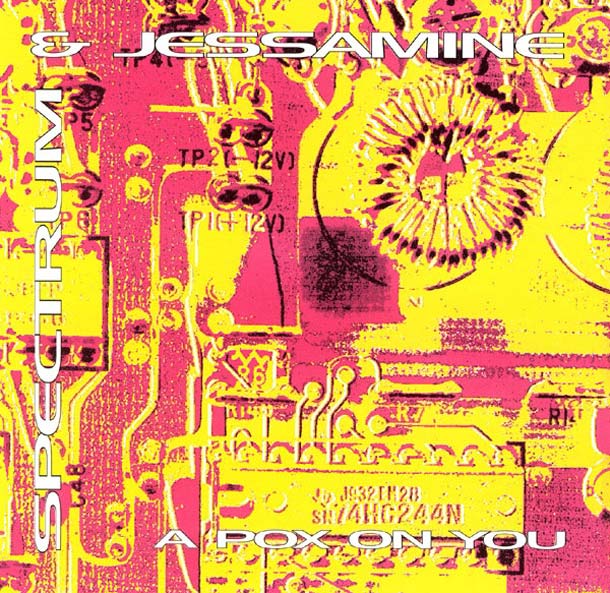 Nel 1996 Spectrum (AKA Peter Kember, ex Spacemen 3) e Jessamine uniscono le forze per A Pox On You, ep di cinque brani con in prima linea la title-track, cover dei seminali Silver Apples (in origine contenuta nel secondo disco del duo newyorkese, Contact).
Mai omaggio fu più indovinato.
Ascolta la puntata sul sito di Radio Shamal.
Playlist
Annette Peacock – Pony
BeMyDelay – Toward The Sun
Rollerball – Jhoblins
Damon & Naomi – Judah And The Maccabees
Efterklang – Modern Drift
Spectrum & Jessamine – A Pox On You
Dälek – Abandoned Language
Andrea Belfi – Footprints
Richard Youngs – Soon It Will Be Fire
Awella Mixtape
Awella Mixtape è un programma che va in onda il martedì alle 21, in diretta, su
Radio Shamal
. Il conduttore, Giovanni Avella, in poco meno di due ore, passa in rassegna dal jazz al funk, dalla psichedelia al tropicalismo, dal folk al pop, a volte con un tema di fondo e altre in modalità random.
Musica per il corpo e per la mente.